This post may contain affiliate links. This means that if you click an affiliate link and buy something, that website will give me a tiny bit of money to say thanks for sending you to them. There is NO extra cost to you. This applies to Amazon links, as well as others, and as an Amazon Associate I earn from qualifying purchases.
Last Updated on
2014 was definitely a great year for travel and adventures! I finally made it to South America after two years of deciding that was where I wanted to go. I spent three months on the continent visiting 7 countries, with many hours spent on buses and internal flights. I climbed Machu Picchu, zip wired, scuba dived, mountain biked, sandboarded, tangoed, cooked, rose horses and more. It was great. It wasn't all about South America this past year though. I also managed to fit in trips to Paris, Amsterdam and Bucharest as well as finding myself a job and moving to London! What a busy year! Here's what my year of adventure looked like:
February: Paris
An early Valentine's weekend in Paris. Lots of wandering the streets and eating tasty food.
April: Amsterdam
A quick stop in Amsterdam to celebrate King's Day. We caught an overnight bus to the city and partied in orange on the canals for the rest of the weekend.
May: Peru

We started my three months in South America in Peru. We went South from Lima with Peru Hop exploring the Colca Canyon and taking part in the Salkantay trek to Machu Picchu.
June: Bolivia and Brazil

From there it was a trip to Lake Titicaca and into Bolivia for tours of the Salt Flats, living the high life in La Paz and risking death during a biking trip down the notorious Death Road.
After Bolivia we headed overland to Brazil taking the 'Death Train' from Santa Cruz into the Pantanals. From wildlife spotting to big city living as we made it to Sao Paulo, a spot of island hopping and then up to Rio for World Cup fun.
July-August: Uruguay, Argentina, Peru, Ecuador & the Galapagos Islands

The last month of our trip we moved locations a fair bit. We stayed with Gauchos in Uruguay, learnt to tango in Argentina, travelled into the Peruvian Amazon, got very badly sunburnt (just me), and then spent a week chilling with sea lions and giant tortoises on the Galapagos before a few days in Quito to end a fantastic three months.
November: Bucharest

After a few months back in England which was full of job interviews and house hunting it was time to get away again. So we headed off to Bucharest; a trip where I was so tired I fell asleep before the plane even took off! We explored the countryside by driving the Transfagarasan; the most beautiful road in the World.
Still to come – December: Scotland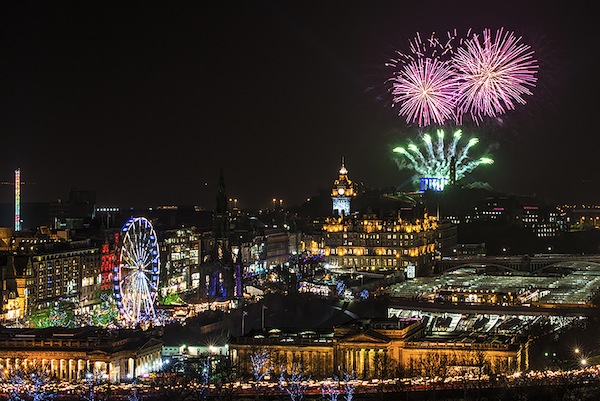 I've still got some travelling to do before the year is out as I'm off to Scotland for the New Year! I'm celebrating Hogmanay in Edinburgh, along with these fellow travel bloggers, before heading off to Loch Ness and the Isle of Skye!
Happy New Year Everyone – May 2015 be full of new adventures!