For many cyclists reducing the weight of your bike can mean improved performance and conditioning by putting less strain on your muscles to power the bike forward.
While it's a good idea to pack your rucksack or panniers light sometimes the bike's weight itself can cause issues. Shedding weight where possible can bring a world of benefits, not to mention it makes it less tiring when cycling! Here are a few ways to easily reduce the weight of your bike.
Bike Lock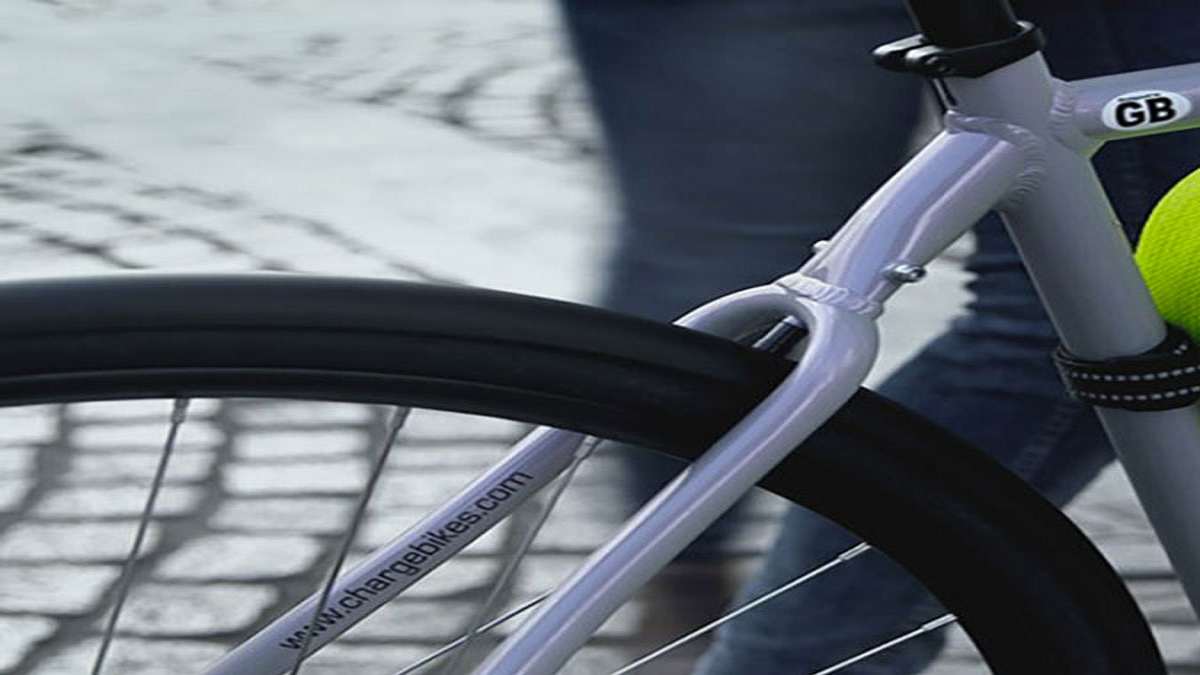 Lots of cyclists ride with their bike lock wrapped around their frame; it means you always have it with you whenever you hop on two wheels. But, while you'll always be able to secure your bike wherever you go, bike locks can also add a substantial amount of weight to your bike frame – especially if you've opted for a more robust (and therefore heavier) lock.
Tip: Security should, of course, be at the forefront of your mind, but you should also cast some thought to bike weight. There are plenty of new bike locks on the market, such as Litelok, which make it easy to remove a few unnecessary pounds. They're highly secure but incredibly lightweight too!
Handlebars
Handlebars aren't necessarily the first thing that springs to mind when looking to reduce the weight of your bike. But did you know they're really easy to change with Allen keys? That's why we've put them on this list of how the weight of your bike. There's a broad range of different handlebar types available and so you're sure to find a more lightweight one from a quality brand at an affordable price.
Tip:Opt for a more compact set of handlebars or even ones made from carbon fibre – rather than aluminium – to benefit from reduced weight and improved aerodynamics. Handlebars such as the FSA Trimax Carbon 4D Compact, weighing a meagre 225g can offer substantial weight savings when compared to aluminium handlebars, but don't compromise on durability.
Seatpost
Seatposts are again a really simple way of reducing the overall weight of your bike. They take a matter of minutes to change over as many newer bikes have a quick release lever. All that's left to do is switch over the saddle and that's it. Voila! You'll now benefit from a more lightweight and robust seatpost that will help to decrease the overall weight of your bike.
Tip: Selecting a carbon fibre seatpost will offer a good amount of weight saving, as they're naturally lightweight but highly durable too. Seatposts such as the FSA Metron SB25 are the perfect replacement for heavier aluminium ones, especially since they weigh in at just 210g for the 27.2x350mm version.
Saddle
Cyclists often look to purchase a new saddle to improve the quality and comfort of their ride, but if you opt for a more lightweight saddle then you'll also benefit from a reduction in weight too! As an obvious alteration to your set up, replacing your saddle couldn't be any easier either and all you need to do so is a set of Allen keys.
Tip: As with both the seatpost and handlebars, a carbon fibre saddle, such as the Fizik Kurve Snake Carbon Saddle, will pose significant weight savings to cyclists as well as improving comfort and posture when riding. Coming in at just 185g for the 265x146mm version, this is around 35g lighter than its aluminium-railed counterpart and represents a superb choice for a lightweight saddle.
When looking to improve your performance out on the road through reduced weight, you should consider all of the ways to do this. Sometimes it's unavoidable to pack a light pannier or rucksack, so it's a good idea to try to reduce the overall weight of your bike and its components as a solution to this.
Of course, there are many ways to do this, but for the average cyclist that's likely want a quick and easy solution then they should look to parts such as handlebars, a seatpost and a saddle for the most benefit.