This post may contain affiliate links. This means that if you click an affiliate link and buy something, that website will give me a tiny bit of money to say thanks for sending you to them. There is NO extra cost to you. This applies to Amazon links, as well as others, and as an Amazon Associate I earn from qualifying purchases.
Last Updated on
I've lived in London since the end of October and, for the most part it's kind of what I thought it would be. If I'm honest I (stupidly) imagined it more like you see on TV shows. I imagined meeting up with friends most nights, trying out exciting new restaurants and events and generally just having a fantastic time being out a lot.
The reality is that you're tired and broke.
I've never been one to complain about not having money. Since I was 16 I've had jobs. I worked my way through University and my holidays to save up so I could afford to travel. However, the fact of the matter is living in London is expensive and, as one estate agent told me: "you work for rent and not much else".
Why bother staying? Because once you're there, and once you forget about how much you hate the tube and tourists, you discover you love the city. There's always something to do, even if it's just walking around a different area. There's so many ethnicities and you simply can't be bored in London; even if you don't have much money left after rent and bills. Whilst I know I won't live in London forever I want to see what it's got to offer and explore as much as possible for as long as I want to live here.
Luckily I've come across some websites and apps that help overcome two challenges. 1 – finding the cool stuff before everyone else has already 'been there and done that', and 2 – lowers the cost of 'cool' things to do in the capital.

I stumbled across Bookatable when I reserved a table at Le Chalet in Selfridges. If you love eating out at fancy places but can't stomach the cost then this website's for you.
Bookatable have special deals with restaurants which means you get to secure a dinner at a Michelin star restaurant for around £30 or less. I've just booked a table for £22 which consists of three courses and champagne – not bad, hey? I seriously recommend you sign up!
Lime & Tonic
Love finding new things to do but not sure where to look? Well then Lime & Tonic is for you. Lime & Tonic source experiences such as spa days, chef's tables and wine and cheese evenings and provide them at a good price. I've got my eye on one of the spa treatments!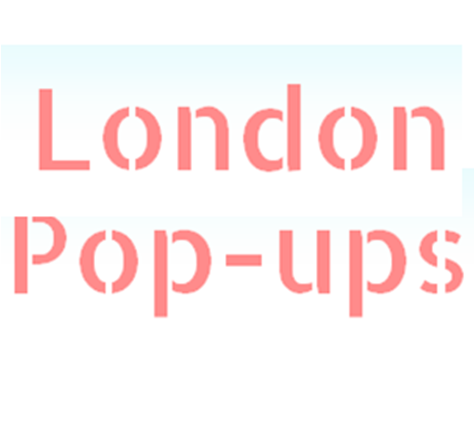 Ever read a blog and wonder how the blogger knows about all these cool events? One way to get one up on them is to sign up to Popups London and find out about all the unique events going on in the city. You'll have to be quick though, as they fill up pretty quick! My favourites include foodie festivals and unique pop up bars.
Time Out

One of my favourite things about living in a city instead of the country is the endless supply of free magazines. There's a free magazine for almost every day of the week if you commute on the tube and Time Out has fast become my favourite. Aside from informative restaurant reviews there's a section including the week's best events. These vary from network events for those wanting to start a business, to art exhibitions. It's a great way to find out about new things and goings on in London.
Uber

If you haven't heard of Uber where have you been? You're going to need to get back from these events and, until September when the tube runs 24 hours a day at weekends, Uber is your best bet. Simply download the app to get started. Save £10 off your first trip by using this code: izoiq
If you're a Londoner I'd love to know what you found useful when you first moved to the city. And, if you're not, what do you feel you'd need help with?