Even when you've saved up for months to go travelling, chances are that you won't be a billionaire able to splash the cash whenever you feel like it.
You'll probably never feel like you have enough money to go travelling, but as long as you've got enough for the flights and a little spare whilst you're out there, you've got enough.
I'm a pretty budget traveller. As much as I dream of being able to afford luxury hotels with private pools and jacuzzi bathtubs it's just not going to happen, but I'm also not slumming it in hostels either.
I like to travel a lot which means I have to be pretty savvy about how I spend my money when I'm out there, i don't want to spend all the money in my account and come back to credit card charges delaying another trip away.
Over the years there are a few things i've learnt that can help you save money travelling and mean you come back with enough that you can perk up this post holiday blues by booking another trip.
Use public transport over taxis
Taxis can cost a fortune wherever you are in the world especially compared to public transport.
What might cost you £50 for a taxi ride from the airport to your accommodation would probably cost less than £5 by bus or train.
Likewise the cost of journeys around the city by taxi adds up immensely when a bus ride could not only save you money but get you practicing a new language. However if you really want to save money then…
Walk everywhere
Ask for a map from your hotel, hostel or the tourist office and walk everywhere. Not only is it great exercise but walking means you'll see more of the city and stumble across nice shops and places to eat.
Of course I don't recommend walking about on your own after dark somewhere new, taxis are worth the cost in those situations.
Make your own pack lunches
My boyfriend and I do this a lot when travelling and it saves us so much money. When we're out exploring a new city we'll always have at least one meal a day that we've cooked or prepared ourselves to keep the cost down.
Our go to is normally ham and cheese sandwiches picking up some local meats and cheeses from the shops or markets. For the two of us this is often less than £4 compared to at least three time that if we ate out at a restaurant.
Be accommodation savvy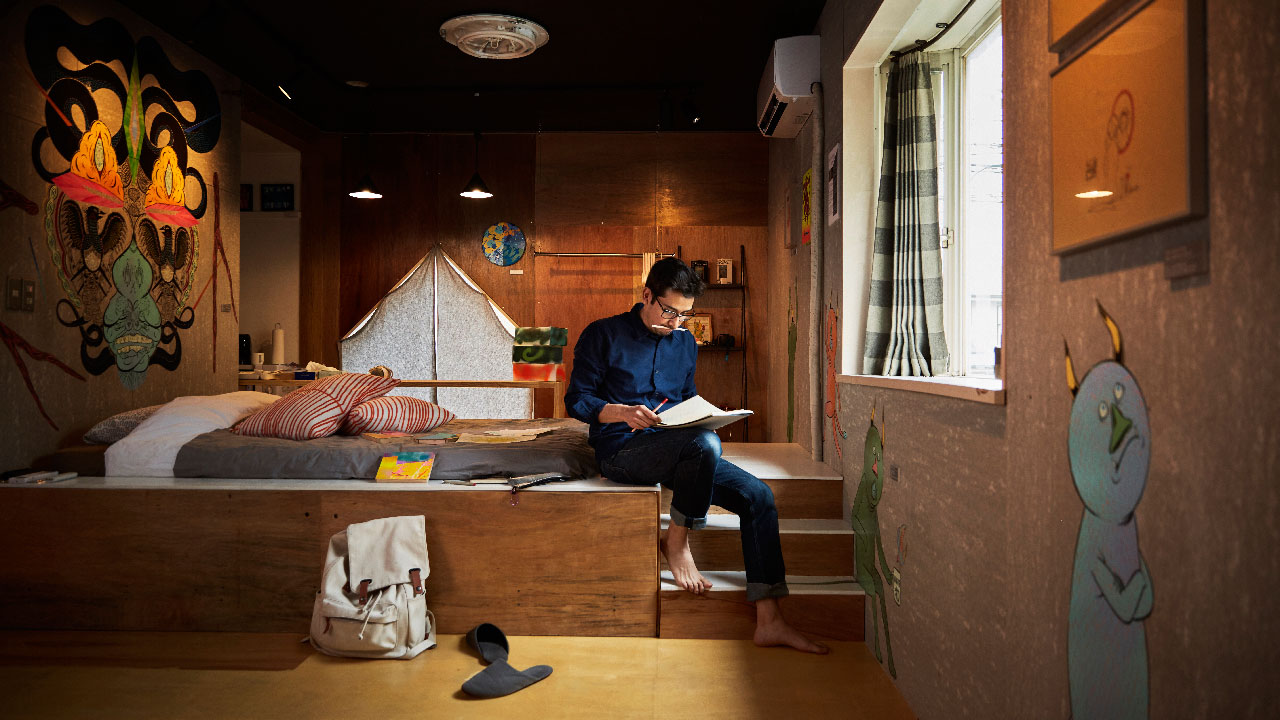 I love Airbnb and it can be great for budget traveller but don't always assume it'll be cheaper. in certain cities Airbnb will cost you more than a hotel.
Check the cost against hotels and hostels in the area. If you're planning to cook your own food Airbnb is great as you'll usually have access to a kitchen,but even then some hotels have kitchen facilities in your room and are still cheaper such as the hotel we stayed at in Lille.
Likewise, don't assume hostels are always cheaper than hotels, especially if you're going to a popular backpacker destination. When we were travelling in Bolivia, it worked out much cheaper for us to stay in a hotel than it did in one of the hostels as the price for the two of us in a hotel (per room) was only slightly more than for one bed in the hostel. This is often the case when you're travelling as a couple, plus you get added privacy in a hotel room than in a dorm.
Look for accommodation with kitchen facilities
Accommodation with kitchen facilities can help you save money while travelling. Instead of going out for breakfast lunch and dinner, try having two meals in everyday cooked by you, you'll be surprised at how much you save.
Cooking for yourself doesn't necessarily mean you miss out on trying local cuisine either. Simply pick up something from the supermarket you've never seen before and look up what to do with it or try local types of cheese, meats and fruit and veg.
Eat at markets
When you do go out to the local restaurants avoid big chains they'll usually be more expensive. This is especially true throughout South America and Asia, although may not always be the case in North America and Europe. It's worth shopping around if you're not too hungry!
Markets and backstreet restaurants in Peru, Bolivia and Ecuador helped us save money travelling and meant we could do the things we really wanted to do (like the Salkantay trek and tours on the Galapagos Islands). As an example, a three-course dinner at a market in Bolivia cost us less than £3 and we were stuffed afterwards!
Only take hand luggage
Travelling with hand luggage not only means you'll save money on flights but you can also save more money while travelling.
Instead of having to pay extra for a hotel to look after your bags once you've checked out, you can walk and explore with your bags as you won't be too weighted down. With hand luggage you also ensure you won't face extra luggage charges on buses and trains too.
Look at city passes & be smart when it comes to attraction fees
City passes can be a great way of saving some money. It's not always worth it, but if you're planning to visit a lot of museums and will be using public transport a lot, the city pass is probably worth it. City passes tend to include discounts, or free entry, to most of the cities museums, some include free public transport and perhaps discoutns at restuarants throughout the city. Definitely give them a look!
If you're under 26 and live in an EU country you can visit all the museums in Paris, and most of the ones across France, for free. Any day. Any time.
If you're over 26, or don't come from an EU country then some Parisian museums will be free on certain days. The Louvre in Paris, for example, is free to everyone every Sunday from October to March.
If you're lucky enough to be a student then remember to take your student card, and look at upgrading to an International Student Card (ISC). With the ISC you can get discounts at hostels and with tour groups world wide. We saved money on our Salkantay trek to Machu Picchu and on many other things through South America thanks to this card!
What are you top tips for saving money travelling?