You guys know I love camping, but for those times when I feel like adding a touch of luxury to my adventures, I turn to glamping.
Made up from the words "camping" and "glamourous", glamping is glamorous camping. You get the thrill and excitement of sleeping somewhere wild for the night, but don't have to worry about rocks under your sleeping bag and bent tent pegs.
If you're not quite ready to go all out and go camping for the weekend, then why not give glamping a try? There are hundreds of places you can go glamping in the UK and if you need some more convincing I think the reasons below ought to do it!
Adventure with a touch of luxury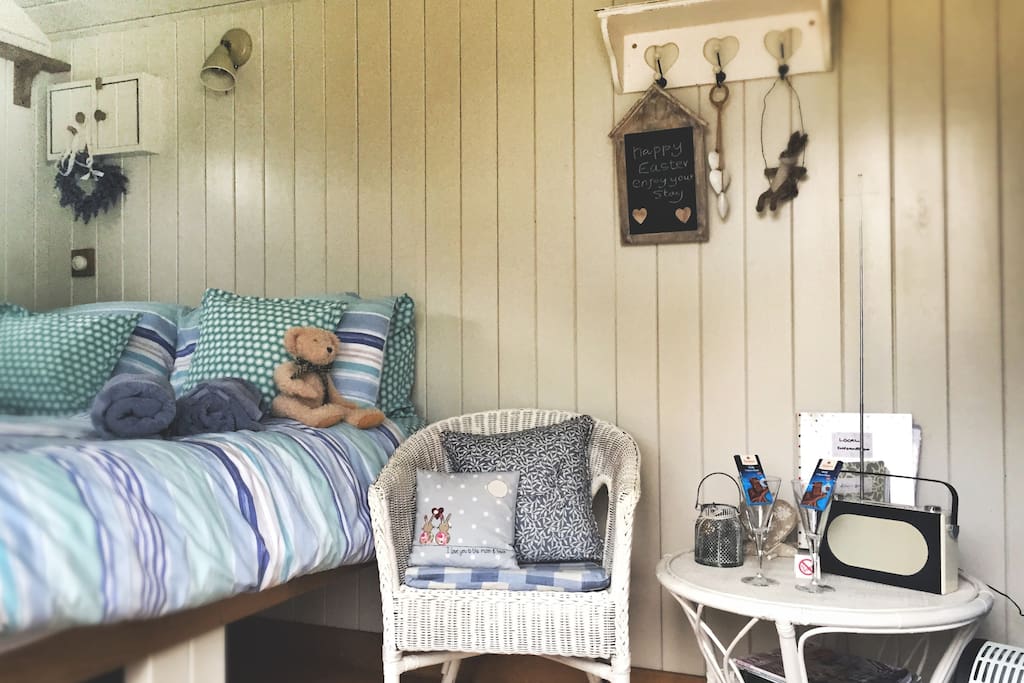 If you want to do something a little out of the ordinary, break away from the hotel and head out glamping.
Glamping still feels pretty adventurous. You're not staying in a hotel room with all the mod cons and it's unlikely you'll have an en-suite, WI-FI or a flat screen TV in your room (you'll have tea & coffee making supplies though!).
You'll be swapping your hotel room for somewhere incredible. Stay in treehouses, take a yurt holiday, stay in a shepherd's hut or a tipi – way more interesting than a hotel room! Unzip your yurt to an incredible view and enjoy feeling adventurous without having to sacrifice a comfy bed. If you're used to tents you'll love the luxury of being able to stand up in your tipi or cabin, and get a rush from climbing up to your treehouse or walking along the treetop bridges in the forest.
You don't have to be an expert
Camping isn't always as easy as just packing a tent and a sleeping bag. You need to know how to put up your tent, have remembered stuff like a gas stove and canister so you can eat and your roll mat to make it a little bit more comfortable.
With glamping you don't have to buy additional equipment and you don't need to put a tent up and try and stamp a peg into the ground with your foot because you've forgotten your hammer. All that hard work is done for you.
Simply show up, sit back, and enjoy the simplicity of being outdoors.
Time to digital detox & relax
Most glamping sites won't have a great phone signal and you can forget 4G. But you know what? That's the best part.
When there's no phone or internet connection you'll find yourself leaving your phone at the bottom of your bag all but forgotten for the weekend.
When that happens you'll realise you find yourself relaxing. No temptation to check your work emails or see how many likes your latest snap on instagram has. All that stuff doesn't matter when you're out glamping.
Stay in beautiful places
If you've ever looked into glamping before you'll know that they're always based in some of the most incredible destinations in the UK. From the beaches and wild landscapes of Norfolk to the hills of the Peak District and the woods of the New Forest, glamping is the ideal way to get back to nature and appreciate its beauty.
Not only that, but the actual accommodation always looks so cosy!
Eating outdoors
Eating outdoors always feels like a mini adventure in itself even when it's just on the BBQ in your garden. When you're glamping you don't have to worry about disposable BBQs as you'll usually have a gas hob in your treehouse kitchen or a fancy gas BBQ on which to cook.
No living off instant noodles and tinned soup when you go glamping! You can cook up a feast!
…SMORES!
Need I say more? A lot of glamping sites in the UK will probably have a campfire area already, if not then check it's alright before putting your fire making skills to the test. Open that bag of marshmallows and be hypnotised by the flames as they turn your marshmallow into oozing goodness.
Watching the night sky
The best thing about spending a night camping or glamping has to be the chance to see the night stars. If you've been in the city for a while you've probably forgotten how dark it actually gets in the countryside allowing you to actually spot stars, satellites and, if you're lucky, a shooting star up above.
There are lots of glamping sites with hot tubs too. What could be better than sitting in the hot tub in the evening looking up at the stars?
Have you been glamping? What's your favourite thing about it?