Finding that perfect spot for wild swimming in the UK is magic. Between the ages of 9 and 13, I used to swim competitively. You couldn't keep me out of water. No, not even an English sea on a cold, windy day. Nowadays it's slightly harder to tempt me into the cool water, but as soon as I'm in the sea or a pool and back swimming I remember how much I love gliding through the water. The thing is, swimming lengths in a public, indoor pool just doesn't quite have the same attraction as wild swimming and swimming in the sea.
When you lift your head out of the water to breathe you just see others swimming in the lane next to you, a bored-looking lifeguard or some dirty looking tiles. When you go swimming in the open you see birds ahead, fish below and coves just waiting to be explored.
Over the past few years, wild swimming has tempted me. I do remember one day spent during a summer holiday years ago where we walked through fields stumbling upon a secret river bend full of crayfish and the perfect wild swimming opportunity. Whilst I have no idea where that actually was, I do know where these fantastic wild swimming spots in the UK are, and I'm planning to finally get some more wild swimming under my belt.
Best wild swimming in the UK
Looking for where to go outdoor swimming in the UK? Here are some of the best places for wild swimming around the country. Remember to swim within your abilities and pack out what you pack in to keep it clean for the next person!
Another great idea is to grab a SwimBuddy. These are great if you're swimming in the sea or a large lake. They can store your phone and keys inside and make you more visible to boat traffic!
Lower Ddwli Falls, Waterfall Woods, Brecon Beacons
In amongst the mist of the Brecon Beacons, near Ystradfellte, you'll find around 20 pools along the 5 mile stretch from Fechan river to Mellte. Lower Ddwli Falls is one of the best. The great arc of the waterfall sprays water through the surrounding trees creating rainbows everywhere you look on sunny days. You'll have the chance to swim in this pool surrounded by moss and ferns
Wild swimming in the Fairy Pools of Glen Brittle, Skye
If you're brave (or crazy!) enough to handle the freezing cold water of Scotland then the Fairy Pools on Skye make for a magical way to wake yourself up in the morning. This has to be one of the most magical UK wild swims!
Loughrigg Tarn, Lake District
Loughrigg Tarn swimming is perfect. A tarn is a small, natural lake and Loughrigg Tarn in the Lake District is one of the more secluded lakes in the region. This one's barely visible from the hills so if you're hoping for a quiet swim this might be one of your best shots! We stayed at a campsite right outside here during our camping weekend in the Lake District. The campsite doesn't have showers but it does have this!
Goldiggins quarry, Minions, Bodmin Moor, Cornwall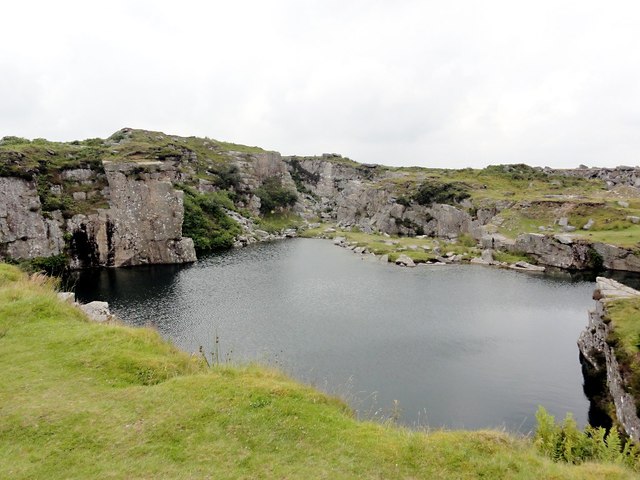 This wild swimming spot is extremely picturesque. Formed from a spring in an old quarry, the jade water glistens in the sunshine and there are areas for jumping off rocks into the water, space for picnics and a spot of sunbathing when you're all tired out.
River Ouse, Barcombe Mills
Near the Sussex Downs, the River Ouse runs deep and is ideal for jumping and diving. You might even find some old rope swings hanging up to make things even more fun!
River Thames, Buscot
While you're not going to want to swim in the Thames in London, it's like a completely different river further upstream. In Buscot in the Cotswolds, the river in inviting and makes the perfect wild swimming spot in the UK. The old weir at Buscot has scooped out a deep natural pool lined with ancient weeping willow and it's perfect for swinging into from the swings or jumping off the low tree boughs.
River Trent, Anchor Church, Ingleby, Derbyshire
Looking for wild swimming in Derbyshire? Check out this River Trent swimming hole! The incredible caves of Anchor Church just a mile upstream from Ingleby near Derby make an adventurous wild swimming spot. Anchor Church swimming is made possible thanks to the river which has carved out a series of inlets you can explore. The best Anchor Church, Ingleby swimming is to be had in the quiet lagoon just off the river. It's great for children to explore too.
Treyarnon rock pool, North Cornwall
Along the north end of Treyarnon beach is a rock pool which is perfect for protected swimming and snorkelling. Visit at low tide to spot some sea creatures such as starfish! Just north of the pools, Constantine Bay leads on to Trevose Head Round Hole where you can explore a collapsed sea cave and blowhole.
Hampstead Heath, London
It might not seem that wild, but it's still a natural pool and being in London makes this super special. Hampstead Heath has many ponds and 3 of them are open to the public for swimming. Fed by the River Fleet, there's a men's pool, one for women, and a mixed one. You have to pay a couple of quid to get in, but it's the perfect way to spend a warm afternoon in the city.
River Stour, Dorset
The River Stour near Wimborne Minster has a large paddling area near a small weird. Upstream there's a footbride where the water gets deeper and you can take a swim before or after relaxing on the grassy banks.
Tongue Pot, Lake District
Eskdale is home to many a magical pool and waterfall and one of the best is Tongue Pot. The emerald water won't fail to tempt you in and you can try a nearby pool if you ever tire of this one.
Blue Lagoon, Pembrokeshire
The Blue Lagoon in Abereiddy, Pembrokeshire is a brilliant blue coloured quarry pool and, at 25 metres deep it's perfect for jumping into. Back in 2013, Red Bull held one of their cliff diving rounds here so it's perfect for adventurers!
Grantchester Meadows, Cambridge
The River Cam offers many a wild swimming opportunity and this spot at Granchester Meadows is perfect. There are some deep banks so you can dive off into the river but it can be muddy too!
Blue Lake of Golwern Quarry, Snowdonia
This disused slate quarry in Snowdonia has a new lease of life thanks to the clear spring water its not full of. One of the safest quarry swims, this one also has great views!
Want more water sports ideas?