The holiday season is fast approaching and it's time to think about what gifts to get your favourite people. If you're looking for the best gifts for adventurers and gifts for outdoorsmen & women, or you are an outdoors person and want to leave some hints, then check out these gifts for outdoorsy people. I've scoured the internet and picked out gifts I (as an outdoorsy person) would love to receive and I'm sure these gifts for outdoors lovers will please the people you know too.
Need some gift inspiration? Check out these holiday gifting guides
The best Black Fiday deals on outdoors gear
Gifts for people who really love coffee & travel
Holiday gifts for hikers
If you know a hiker then make sure to check out these best gifts for hikers and trekking gifts. These gift ideas for hikers don't have to break the bank but you'll definitely have a happy hiker on your hands. Plus they're suitable as both hiking gifts for her and for him.
Socks
If you're going to give socks this year as presents for hikers in your life then make sure they're hiking socks. Socks make great gifts for hikers under $25.
The best hiking socks will help prevent blisters, stop feet and shoes smelling too bad too quickly and keep feet warm. Bonus points if you also get waterproof socks too for people who spend a lot of time outdoors. I have some and they're perfect for rainy days!
Get 20% Off Your First Order at Backcountry.com!

Bear spray
If you're looking for gifts for day hikers that live in a region with bears then buy them some bear spray if they're out (hopefully 'cause it expired, not 'cause they had to use it!).
Bear canister
Bear canisters make great gifts for campers and hikers. If your hiker friend likes to camp too then a bear canister will keep the bears from smelly those tasty treats they've taken to stay fuelled. They are the kinds of items hikers might forget about, or not want to buy for themselves but I'm sure they'll find it useful.
Bear proof toiletries

Another unique hiking gift and present idea for hikers are bear-proof toiletries. Stay away from the sweet-smelling, perfumed shampoos and body wash and get something unscented to stay safer. With all these bear gifts you could make a little hiking gift basket!
Fancier toiletries
The brand Ursa Major makes great toiletries for hikers and campers. They'd make a great gift idea for the hikers you know. Plus they look pretty cool too!
A buff
Buffs always make good gifts for hikers. And skiers. And anyone who loves the outdoors. You can pick up a buff from any hiking store and if you're looking for outdoor gifts for Dad then you've probably just found one. Now all you have to do it choose which design to go for! They also make the perfect hiking accessories gifts.
LifeStraw
LifeStraws are another of the many fairly cheap Christmas gifts for hikers. These straws are amazing and will help out hikers in a pickle if they've run out of water whilst hiking.
LifeStraw bottle
Go one step further and get a LifeStraw bottle. These bottles are great adventure gifts. You can also get a LifeStraw adapter that fits on to an existing water bottle but gives it the capabilities of LifeStraw – pretty cool!
Patagonia fleece
If you're after cool gifts for hikers then opt for a Patagonia fleece. I bought one this autumn and have practically been living in the past few months.
Hiking trousers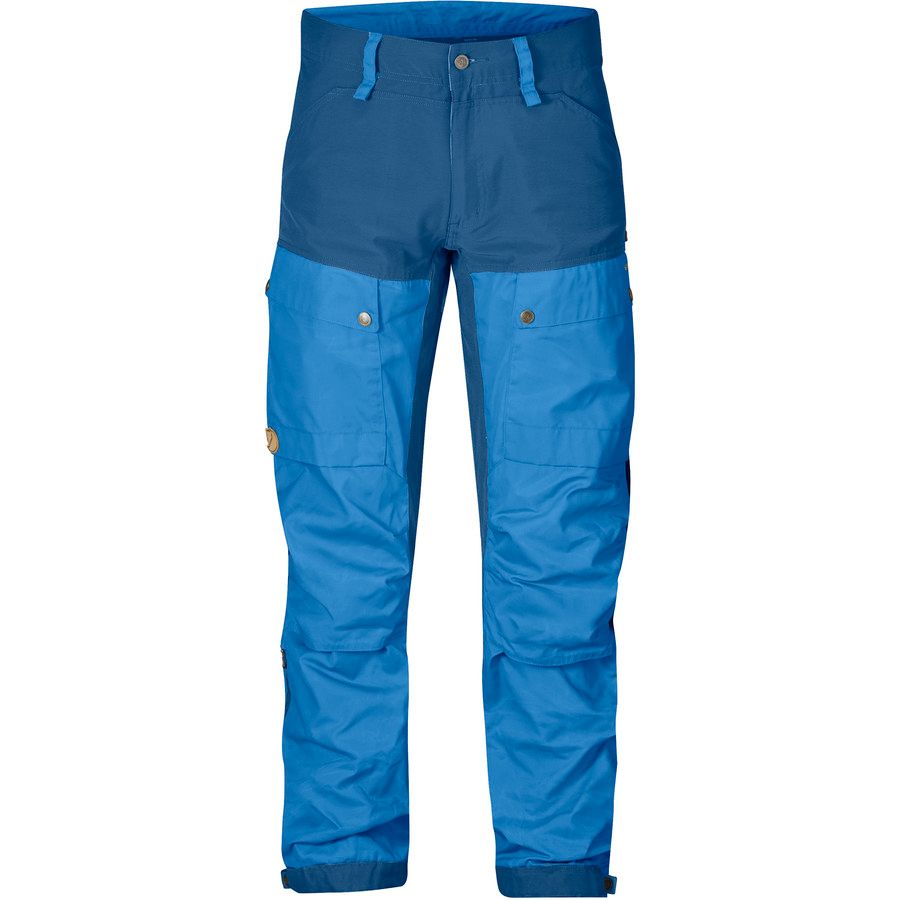 Whilst I tend to just wear leggings when I hike, hiking trousers are also handy if you're looking for gifts for nature lovers. Trousers make great gifts for mountain lovers who've probably out-worn theirs this past summer season. In particular hiking pants make great hiking gifts for him since he probably doesn't want to wear leggings.
Hiking boots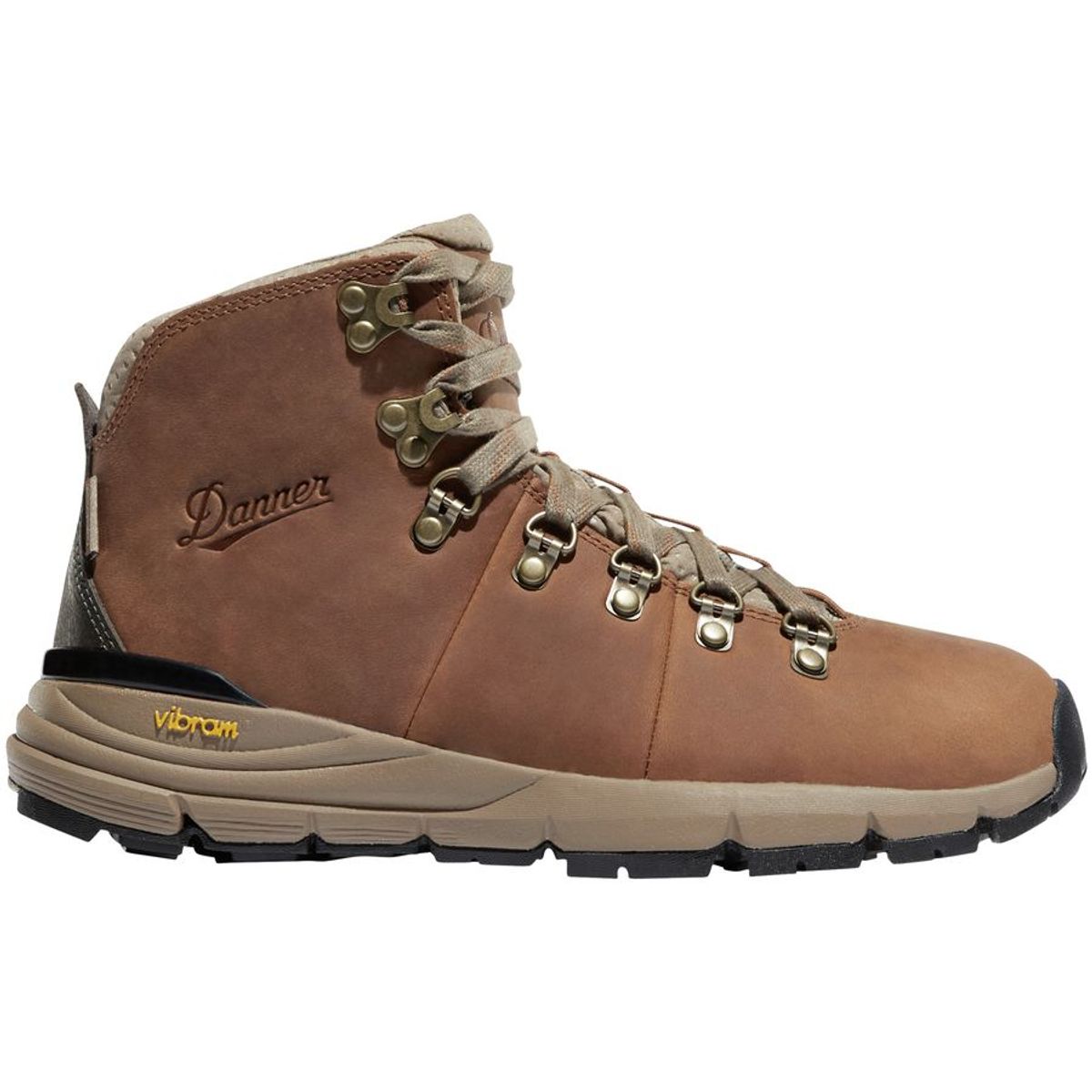 If you're looking for some walker footwear then how about some hiking boots? I love those by Keen as they fit my (slightly wider than average) feet well. You can opt for something more summer-y or some winter footwear if you know they're off somewhere cold soon.
Hiking boots can be expensive so it might be a gift that you go with that person to buy or get a voucher for. You know so that they get a pair that actually fits.
Down jacket
Another slightly pricier idea of gifts for backpackers is a down jacket. You can get these from tonnes of brands so opt for the one you know they like. Here are a few ideas to get you started.
On the plus, this is not only a great hiking gift but makes a great gift for skiers and snowboarders too. I'm personally in love with the teal coloured jackets by Patagonia and North Face (my fave colour), but my trusty Thermoball one is good too.
Hiking poles

If you're looking for gifts for walking enthusiasts then perhaps they're in need of some walking poles. You can get all sorts of fancy walking poles now and anything Black Diamond is going to be good.
Gifts for skiers and snowboarders
If you need gifts for outdoorsy guys that love skiing then I've got your back.
Handwarmers
Handwarmers make great gifts for outdoorsy girls. I always get cold hands and I'd bet I'm not the only one. Handwarmers are a great stocking filler for
Googles

If your skier friend wants to look cooler on the slopes treat them to some new skiing googles. Skiing googles are great outdoor gift ideas and you can get some very cool ones.
Socks
Yes, more socks! But this time it's skiing socks. I'll bet the skier in your life has had the same ski socks for years so get them some fancy new ones.
Hat
A warm woolly hat (or toque as they say over here in Canada) is one of the most simple best gifts for outdoorsmen and women. Smartwool hats, in particular, are a great buy.
Thermals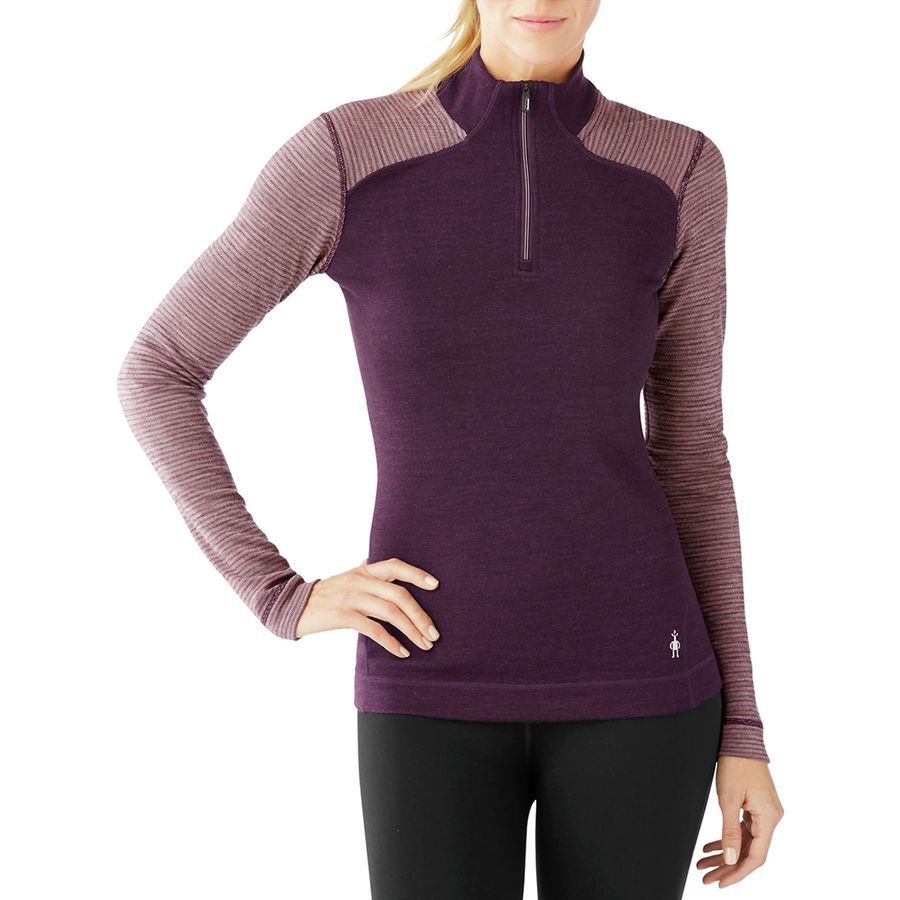 The slopes are cold and thermals help! Treat someone to these outdoor presents that'll keep them warm all day. Smartwool and Icebreaker are always winners.
Gifts for outdoors lovers who love coffee
Chances are you know a camper or hiker who also happens to love, love, love coffee. Am I right? These unique camping gifts that are coffee focused make great outdoor gifts and adventure presents.
Kuju coffee

Drinking great coffee while you're out backpacking isn't always the easiest thing in the world. Most of the time you may resort to sub-par instant coffee. But that's no longer a necessity!
Kuju Coffee means you can drink great coffee on the go with their pocket pour-over sachets. You can also get a selection of their different blends; what great camping gifts!
Espresso maker
Camping espresso makers make some of the best outdoor gifts for Dad that you can find. Perhaps they're not a camper, but a cyclist. I bet they'll appreciate an espresso at the end of their cycle!
Aeropress
Aeropress are loved by the outdoors community for the simple fact that they make brewing great coffee easy wherever you are. Oh, and they say it's as quick to brew coffee using an Aeropress as it is to make a cup of instant coffee!
Coffee mug
Once you've got a great coffee you've got to have a great coffee mug to put it in. A great camping mug is one of the best gifts for backpackers.
I love ones that keep my coffee warm for a long time like these. Since you can pick any design you think they'd like it's a unique gift for the outdoorsman in your life.
Gift ideas for photography lovers
If you need gift ideas for an outdoorsman who also loves taking photos then check out these ideas. They're a bit pricier because tech is pricer but they'll love you for it!
GoPro
A GoPro is the ultimate in gifts for adventure lovers. They're pretty much indestructible and take great photos too. Whilst the newest GoPro is quite expensive, the new GoPro Hero takes great photos and is more affordable. It's the one I have and I have no complaints with it whatsoever.
GoPro Dome
If you've seen those photos that are half in the water and half out chances are they're taken with a GoPro dome.
This fun accessory is just one of the cool outdoor gifts on this list.
Camera backpack

If you know someone who already has all the camera gear they need but doesn't know how to carry it then check out a camera backpack. This was they'll actually use all that expensive gear they have since they've got something to transport it in.
This one looks awesome and not only has plenty of sections but enough space to be a 'normal' backpack at the same time and a re-moveable pouch which you can have at the front when you're out shooting.
Tripod/Gorilla Pod
Tripods and Gorilla pods make great gifts for outdoorsy couples. This way they'll be able to get a photo they're both in.
Gorilla pods are great for those who don't like to carry much and don't necessarily use a DSLR. A proper tripod is great for those night time photos thanks to the extra stability.
Backpack clip for your camera
This backpack camera clip is a great idea if you're looking for outdoor gifts for women and men.
Keeping your camera in your backpack can be annoying since you're constantly having to take your pack on and off. With this your camera is always in the right place!
Mavic Mini Drone
Thom just bought me this drone for our anniversary gift and I LOVE IT SO MUCH! It's so, so small, like fits in your pocket small, is a reasonable price, takes great videos and photos and I can't wait to use it more in the upcoming years.
Stocking stuffers for outdoors & travel lovers
If you need some budget-friendly outdoor gifts for her or Christmas gifts for outdoorsmen then take a look at these stocking stuffers for outdoor lovers.
Laptop case
Since a lot of people travel with their laptops nowadays a laptop case will help prevent it getting scratched or broken. Or, y'know, just getting crumbs from the bottom of your bag in all the ports.
Re-useable bottle
It feels like everyone's making a little more effort to help save the planet which is great. If someone you know doesn't yet have a reuseable bottle them treat them to one this Christmas. S'well bottles are more expensive but they are supposed to be good. Otherwise, I love Hydroflasks.
Headlamp
A headlamp is always a useful gift for outdoor lovers. They're the kind of thing that tend to go disappearing so a backup will surely be appreciated.
Write in rain notebook
A notebook, but in particular a waterproof notebook, is one of the best gifts for outdoor enthusiasts who like to document their adventures. No smudged pen or soaked pages with this notebook!
Travel wallet
Travel wallets differ to normal wallets in that there tends to be a bit more space to store your travel 'stuff' like train tickets, metro cards, everything useful so you're not searching around in your bag every time you need something.
Compression socks
Know someone taking a flight soon? Buy them some compression socks and you'll look thoughtful, plus it differs from the usual sock stuffing filler. Plus, it's not just travel they're good for. Compression socks are great for runners and other athletes.
Luggage tags
Help someone identify their luggage with some funky luggage tags.
Audible or Kindle subscription
For people who spend a lot of
time travelling (or commuting) an Audible or Kindle subscription is a great idea. That way they can listen to all those adventure books for more inspiration or pack some books for a rainy camping adventure without weighing down their backpack.
Translation books
If you're looking for gift ideas for backpackers heading to a foreign land then a translation or phrase book may be a good idea so they can get around a little easier.
Read: Best ways to learn a new language
Guide book
For those outdoors and adventure lovers that already have a trip planned, get them a guide book or hiking book for that location. Guide books make for great adventure gift ideas.
Playing cards
Long train journey? Stuck in the ten while it rains? Drinking games? A pack of cards is
the answer! These ones are waterproof which is even better!
Airbnb gift card
With an Airbnb gift card people aren't just limited to accommodation now, they can also book a unique experience or tour wherever they're headed next. A gift card means they can afford to book that super cool looking place rather than the cheaper one they thought they had to book.
MEC/REI gift card
Sometimes the best outdoor gifts are the ones you buy yourself (with someone else's money). Get an MEC gift card or REI gift card so that they can buy their own outdoors and REI gifts.
Power bank
Phones and cameras are always running out of battery when you need them most. I currently never leave home without a power bank (#oldphoneproblems). Honestly, I think you can never have too many power banks.
Multi tool
Need outdoor gifts for boys? They're sure to love a multi tool but so do us girls too.
Gift ideas for the home
Help your adventurer bring their love of travel and the outdoors into their home with these fun gift ideas.
Scratch map
With this scratch map they can keep count of how many countries they've been to and see where's left to go.
Pin map
An alternative to the scratch map, these pin maps are a fun way to remember your travels.
Cork globe
A globe and a pin map all in one!
Map glasses
If they're really travel obsessed these map glasses are a fun gift.
Piggy bank
This is a great gift idea for a family member that's trying to save for a big adventure.
City map
If the person you're buying for already has a guide book for their next destination you could get them a city map.
These ones that screw up and unfold are a great idea as I'm always ending up with rips in my city maps from folding them and pocketing them!
Waterproof speaker
You're always popular if you have a speaker. Especially if it's a waterproof speaker!
Gift ideas for campers
These gifts for camping lovers make great camping presents for the holidays or for birthdays.
I'd love any of these camping Christmas gifts, and trust me these are good camping gifts, not just any ol' tat!
Hammock
If you're looking for camping gift ideas for couples then take a closer look at these hammocks. This way they can hang out (literally) together at their campsite.
Utensil kit
When you're camping you need something to eat your food with. Whilst the campers in your life could just take the ones from their kitchen, sometimes it's nice to have a separate set just for outdoor adventures.
Microfibre towel
I love these towels for outdoors adventures. Wild swimming, camping, hiking… they pack up super small and dry fast too.
Earth friendly shampoo
Some earth friendly shampoo makes a great camping gift idea for her and him too, especially if they're environmentally conscious.
Ignore the creepy green colour in this photo – it's not really that green!
Ultra light roll organiser
If you need camping gifts for couples then take a look at this ultra light roll organiser. This way they'll easily be able to find their own stuff.
Fire sticks
Campers love fire so what's a better camping gift for men (in particular) than some fire sticks?
Light my Fire knife
If you need a gifts for outdoorsmen boyfriend then this knife is what you need to buy. I bought my boyfriend one for his birthday and it's the new 'must pack' whenever we go out adventuring.
Gear and repair tape
Perhaps not the most interesting gift idea but a useful one nonetheless.
They'll thank you when their tent has a hole and they can patch it up with their funky new gear repair tape!
Stormproof lighter
Outdoor Christmas gifts like these stormproof lighters are super handy for people who love camping or hiking.
Camp light
A camp light is something we always forget about when we head out in Elvisthevan. It's not so much of a problem during summer, but come winter I which we had this. If you know someone who likes camping then this has to be one of the top camping gear gifts to buy.
Compressible pillow
Pillows make camping that bit more comfortable but they can be a pain to pack. Compressible pillows pack up small so your camper friend has a good night's sleep.
LED fairy lights
Turn any camping adventure into an instagram picture by gifting someone some battery or solar powered LED fairy lights.
Outdoor camping mat
Better than a blanket these outdoor camping mats won't get bits of bark or leaves stuck to them but also provide somewhere dry for you to sit. AND they pack up easier than a camping chair. This is almost the perfect outdoor Christmas present.
Collapsible kitchen sink
Know someone who 'packs everything but the kitchen sink?' Well now they can pack that too! This is great for someone who likes to be organised when camping. Some of us make do with just a tap or a splash of water but this would be easier when washing up!
Ice cream maker
This is the ultimate fun camping gift and a great idea if you need gifts for the camper who has everything. This ice cream maker just needs a few ingredients put inside, then toss it about between the group and viola you've got some homemade ice cream!
Cast Iron Dutch Oven
Whilst a cast iron dutch oven isn't essential for your camp kitchen it's a pretty great piece of kit. It's basically like having a portable oven only this one can be powered by fire. You can cook all sorts in a dutch oven and, as it's cast iron, it's durable too.