This post may contain affiliate links. This means that if you click an affiliate link and buy something, that website will give me a tiny bit of money to say thanks for sending you to them. There is NO extra cost to you. This applies to Amazon links, as well as others, and as an Amazon Associate I earn from qualifying purchases.
Scotland is one of those places I wish I'd visited more, simply to see the many beautiful Scotland landscapes out there. I visited twice in 2015, the first time heading out to the Highlands after a pretty spectacular Hogmanay, and the second spending more time in the west. There are just so many beautiful landscapes in Scotland no matter what part you're in. Sure, the Isle of Skye may be renowned for its beauty, but there's so much more. These pictures of Scotland show just some of the beautiful landscapes of Scotland that should be on your list of places to go in Scotland if you're planning to visit Scotland!
Looking for more Scotland travel ideas?
Want to tour Scotland? Check out these tours
If you're wondering what to do in Scotland, these tours may help you decide.
Scotland landscapes to add to your Scotland bucket list!
1. Forth bridge
It might seem strange to include a piece of architecture in this list but then again this is pretty impressive architecture in amongst the surrounding Scottish landscape.
The Forth Bridge, which spans the Firth of Forth, links Edinburgh and the Lothians with Fife. Due to its distinctive red colours and huge proportions, it is one of Scotland's most recognisable landmarks and makes for an incredible Scotland landscape.
Visit on New Year's Day and you'll see hundreds of crazy people dressed up and swimming in the freezing waters (just as I did on New Year's Day 2015!).
2. Mull of Galloway
Make your way to Scotland's most southerly point and you will be rewarded with dramatic clifftop walks among an RSPB Reserve and a Site of Special Scientific Interest. This is real Scotland scenery and offers some of the best views in Scotland.
There are 115 steps to the top of the lovely, whitewashed lighthouse from where you can regain your breath as you take in the views of these typical Scottish landscapes.
3. The Kelpies
The Kelpies tower of the Forth and Clyde canal near Falkirk and are the largest equine sculptures in the world. The mystical horse heads have shimmering steel features.
They're also quickly becoming one of Scotland's most photographed attractions. Well worth stopping off at on your way to the Highlands!
4. Fairy Pools, Skye
The name alone conjures up some magical Scotland images and these pools don't disappoint. These famous waterfalls in Scotland cascade down through the carved rock into vivid turquoise pools. This has to be one of the best natural places in Scotland and you'll be wowed by this Scottish scenery. The Fairy Pools on the Isle of Skye offer one of the best views in Scotland too.
5. Corryvreckan whirlpool
The third largest whirlpool in the world, Corryvreckan whirlpool is a spectacular natural phenomenon. It can be found between the Isles of Jura and Scarba. The best way to get up close to the whirlpool (safely) is to take one of the boat tours on offer.
6. Glencoe
Does anywhere scream 'beautiful Scotland' quite as much as Glencoe? Both historic and atmospheric, Glencoe is the site of Scotland's most infamous massacre. You may recognise the land from several Hollywood films since it's just one example of amazing scenery in Scotland.
It's no wonder Glencoe is such a popular feature on the silver screen thanks to its dramatic Scotland mountains, rushing waterfalls and whitewashed cottages which create an idyllic backdrop and some of the best scenery in Scotland.
Check out this Glencoe itinerary.
7. Edinburgh castle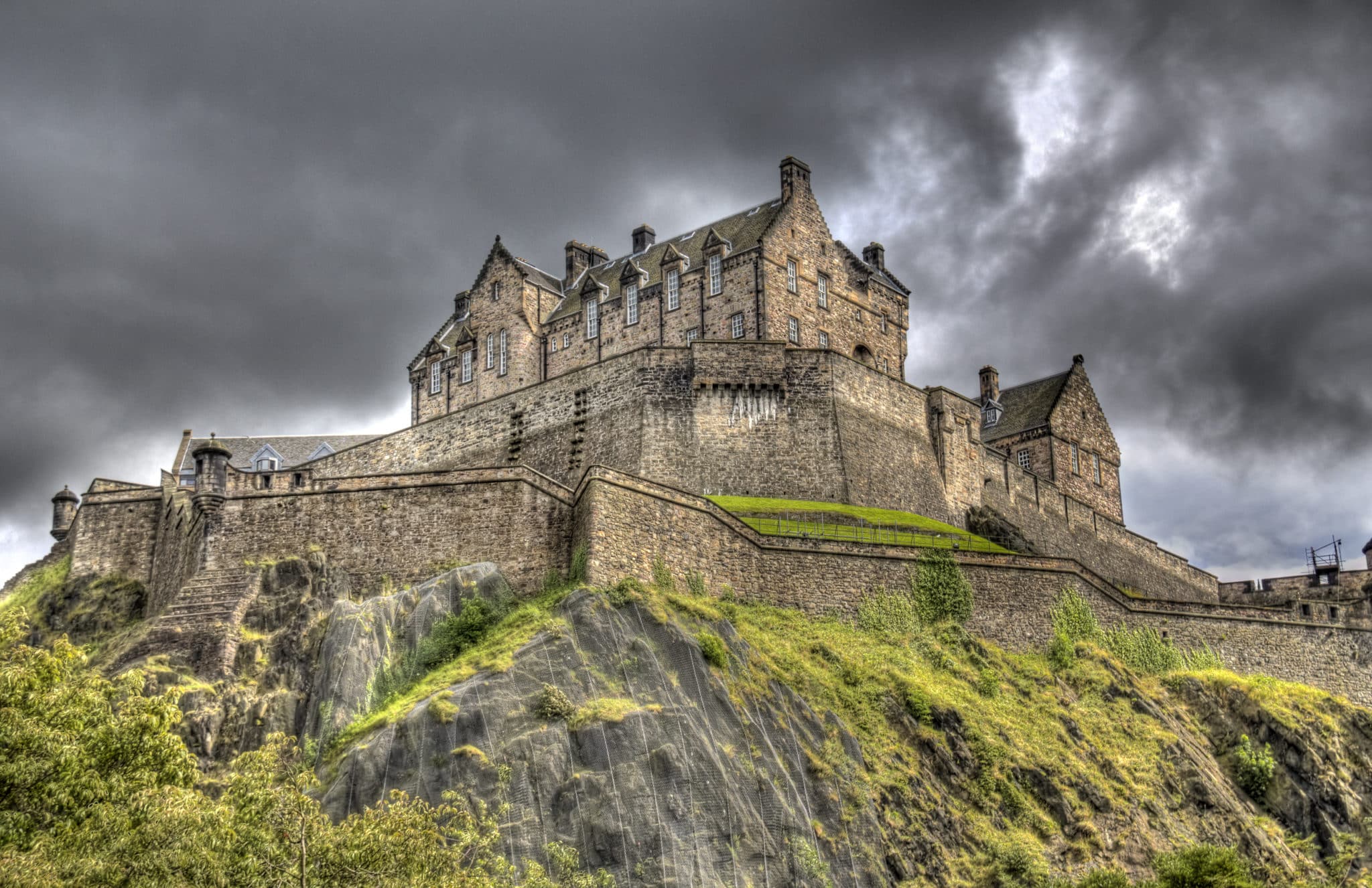 The city of Edinburgh is one of the top places to visit in Scotland and Edinburgh Castle is part of the reason why. I'm sure you've seen many pictures of castles in Scotland but this one is special since it's been well kept and is right in the middle of the city.
Perched high on an old volcano overlooking the city of Edinburgh is Edinburgh Castle. One of Scotland's most popular tourist attractions, the castle is home to the Crown Jewels and the Stone of Destiny. You can get a pretty great view of the city without paying for entrance, but you'll find it hard to resist going inside.
8. Cairngorms National Park
This is one of the most beautiful places in Scotland to visit and definitely one of the best places to visit in Scotland.
The Cairngorms National Park is the largest national park in the UK and one of many magical places in Scotland. It's known for its unspoilt beauty and native Scottish wildlife. This area is also home to five of the six highest mountains in Scotland.
There is plenty of hiking to do here just take extra care in the winter when its peaks are often covered in snow!
Travelling to Scotland? Don't miss these great Scotland hiking tours
9. Culloden Moor
Culloden Moor in western Scotland was the site of the last battle fought on British soil. It has since been restored to resemble the landscape of the time. It's hard not to feel a shiver when you walk past the marked front lines and headstones.
10. Rosslyn chapel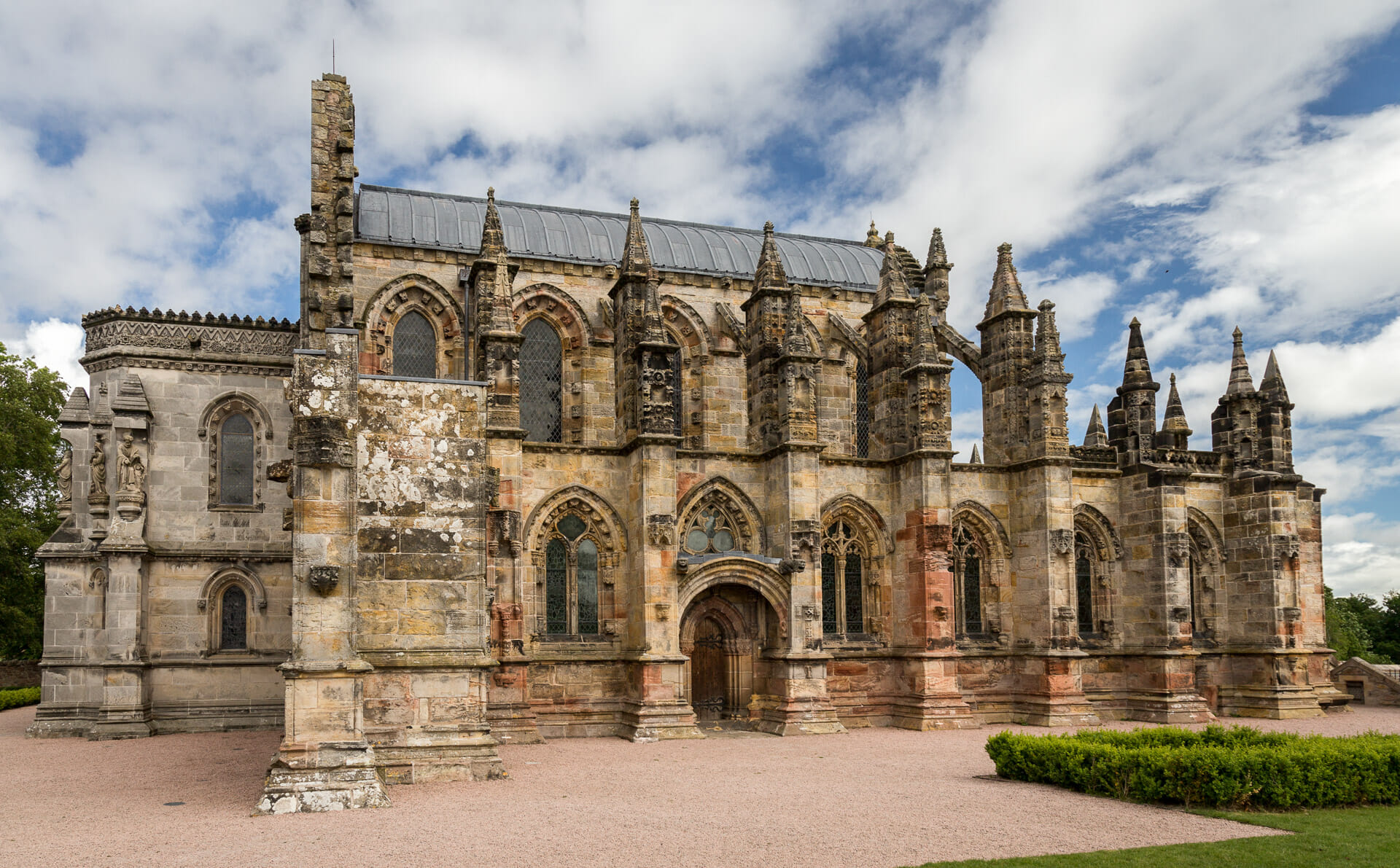 Practically every surface of this 15th-century chapel is covered in ornate and mysterious stone carvings and symbols.
Surrounded in myth and legend it is said to be one of the most mysterious places in Scotland which led to its inclusion in Dan Brown's hugely popular novel, The Da Vinci Code.
11. Finnich Glen
Finnich Glen is said to be used for Druid rituals and secret meetings. One thing's for sure and that is that this is a mysterious place. The bright green moss covering the walls creates an otherworldly backdrop and the water that flows through the red sandstone looks almost like a river of blood. Spooky!
12. Holy Isle
Located in the Firth of Clyde you will find a little bit of Tibet in Scotland complete with prayer flags and stupas.
At the moment Holy Isle is home to a Buddhist retreat and community as a result of its ancient spiritual heritage which dates back to 6th Century.
13. The Ring of Brodgar
The Ring of Brodgar has the accolade of being the 3rd largest stone circle in the UK. Found on the island of Orkney, this stone circle is believed to date back to around 2500 – 2000 BC.
An iconic feature of the island, the reason for its existence still remains a mystery.
14. Staffa
On the approach to this small, uninhabited island off the west Scotland coast. This landscape in Scotland greets you with giant hexagonal pillars of basalt rock and dark sea caves: Fingal's Cave.
The pillars are similar to photographers' favourite, the Giant's Causeway, in Ireland and are only reachable by boat from Mull. The geological marvel that is Fingal's Cave, with its unique cathedral-like structure, is one of the main attractions on the dramatic volcanic island of Staffa.
15. Trossachs
Trossachs is an area of outstanding beauty and it's believed that legendary outlaw Rob Roy MacGregor once roamed the area. Since the 19th-century visitors have been drawn to Trossachs by tales and poems inspired by local legends and the romantic landscape.
16. St Kilda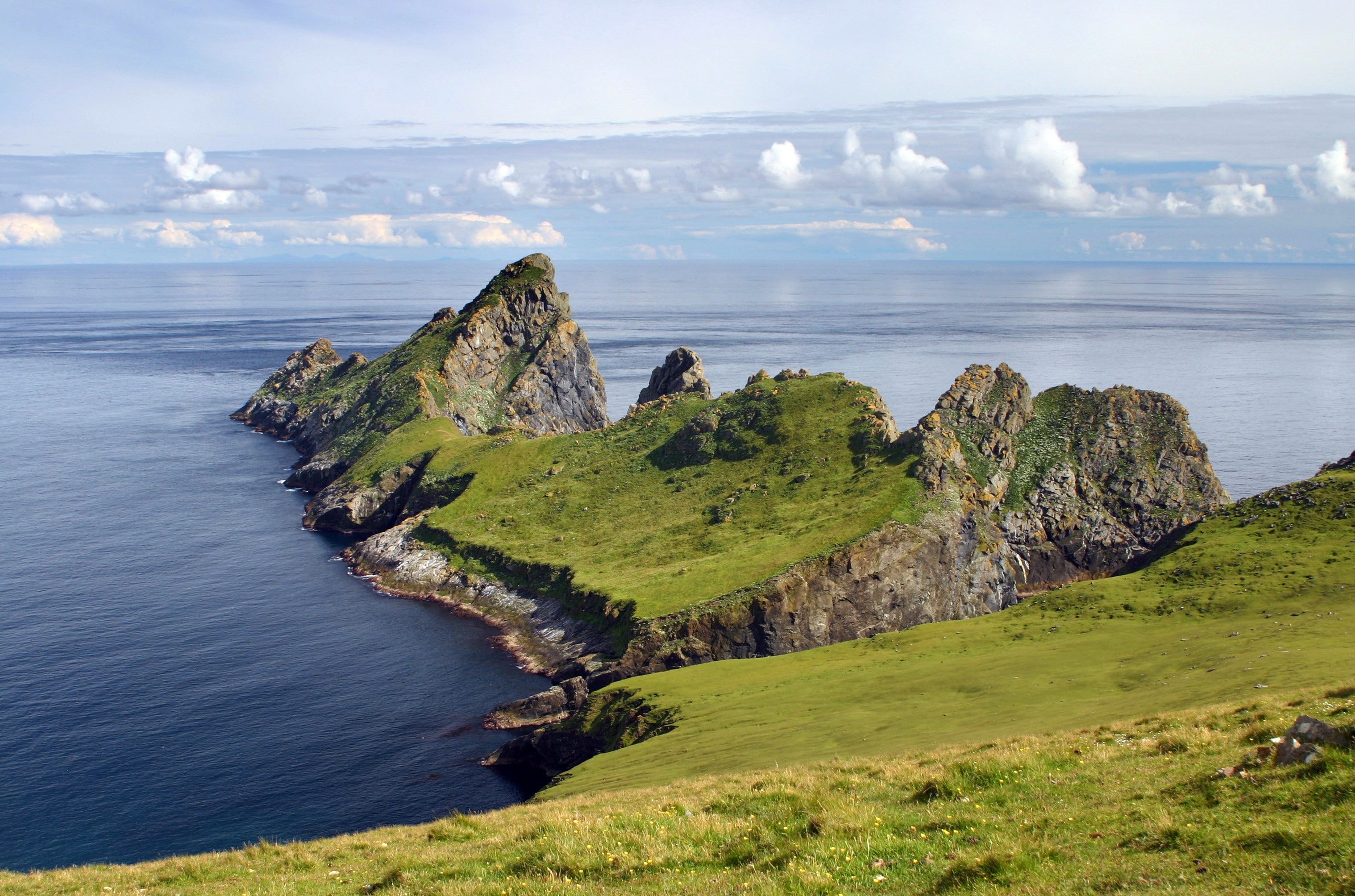 The archipelago of St Kilda sounds like it should be a Caribbean island. It's not often you find much warmth here on "the islands on the edge of the world" though!
The remotest part of the British Isles, St Kilda has been a wilderness since the 1930s when the last of the native population was evacuated. Nowadays the island is home to a magnificent variety of animal, bird and plant species.
17. Scott's view
One of Sir Walter Scott's favourite views, Scott's View looks out onto the wild beauty of the Scottish Borders. The tranquil sweeping outlook across the River Tweed towards the Eildon Hills on the horizon is certainly an inspiring one.
18. Luskentyre beach
Scotland has more stunning stretches of sand than you'd first think. Luskentyre Beach on Harris has been voted one of the best in the world and it's easy to understand why when you visit. Just remember to wrap up warm!
19. Loch Lomond
I personally prefer Loch Lomond to Loch Ness. It's surrounded by greenery, the Trossachs, and is a lot calmer and peaceful given that it's Nessies less famous neighbour.
If you're feeling flashy then hire a seaplane and cruise over the loch for the ultimate in Scotland views, or for you, adrenaline seekers, hire a jet ski and take it out on the lake.
20. Angus coast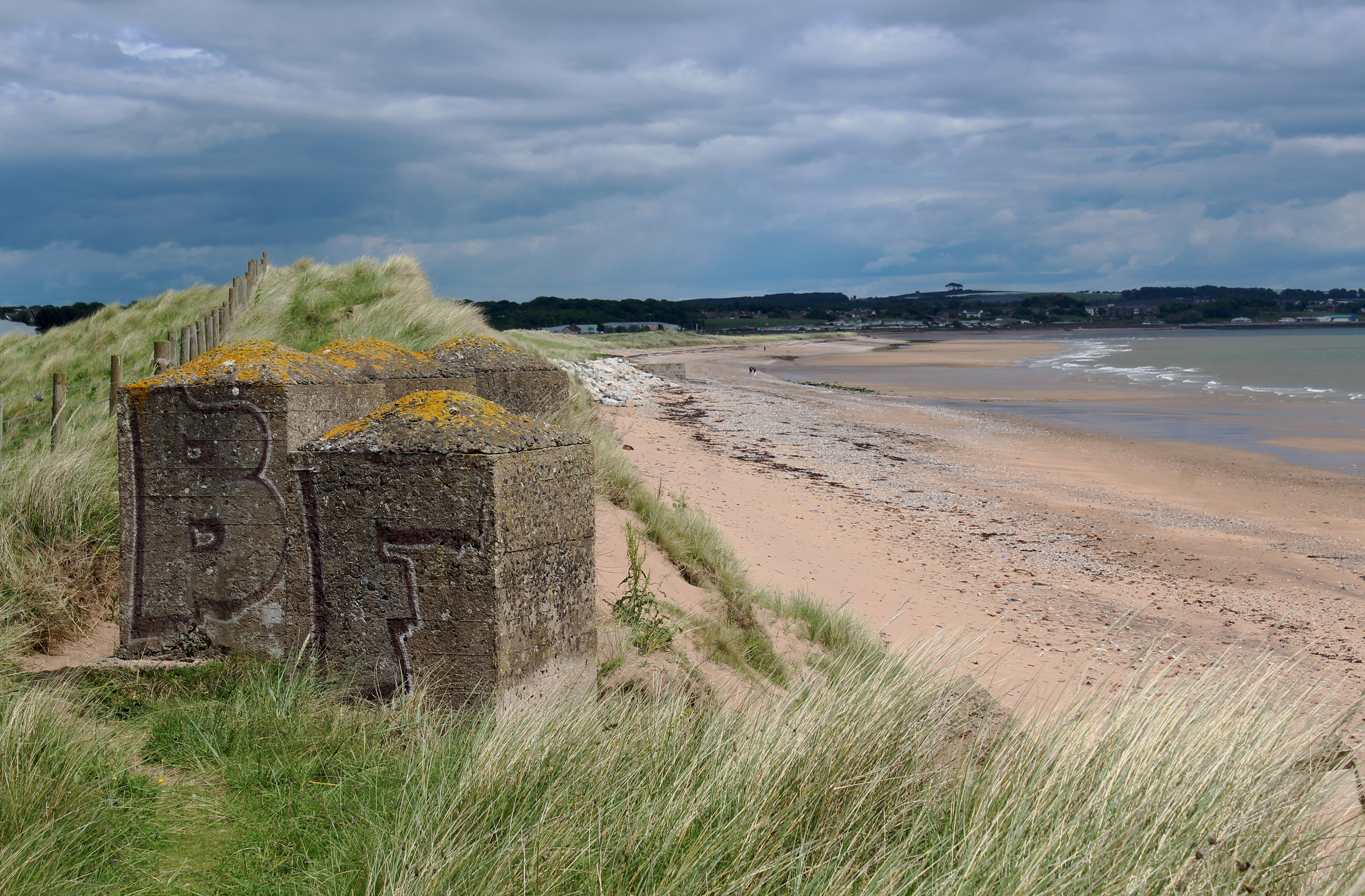 Have you ever seen a pink sand beach? After a trip to the Angus Coast, your answer will be "yes!" The white sands of the west coast are renowned, but Lunan Bay is a lesser-known spot on the Angus Scotland coastline, in the east of the country, which has pink sandstone hues making for some gorgeous photos!
21. Skara Brae
Visit Skara Brae on Orkney to visit a 5,000-year-old village. This neolithic village was hidden until a storm disturbed a sand dune back in 1850 and revealed what lied beneath. Now a UNESCO World Heritage Site, Skara Brae is well worth a visit if you're on Scotland's Orkney Island.
22. Cape Wrath
Explore the most north-westerly corner of mainland Britain, travelling via 10-seater boat across the Kyle of Durness and then taking a 12-mile mini bus ride to the tip. From here you can see the Clo Mor cliffs. Make sure to look out for Kearvaig Bay and its "cathedral-shaped sea stack", on the return journey too!
23. Glengorm Castle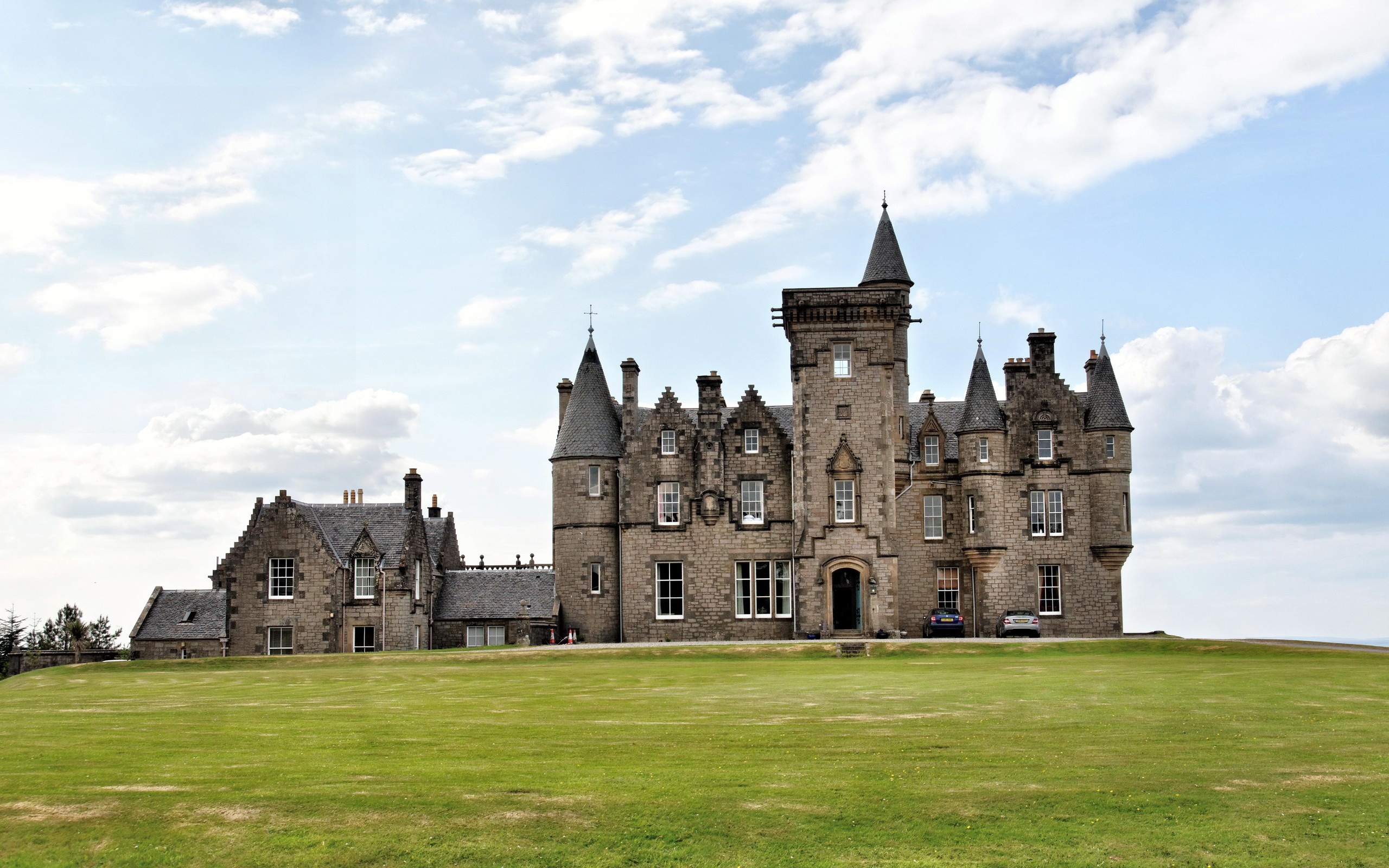 Glengorm Castle, on the Isle of Mull, occupies a glorious position surrounded by ruined stone circles, cobalt blue sea, and white sandy beaches against the dramatic black rock on Mull's north coast. The castle is open to the public to stay the night and offer spectacular views!
24. Glen Torridon
Glen Torridon is a sight to behold and is full of glaciation features. This is a scenic place of the highest order, seen from a single-track road through the glen.
25. Glen Affric
Like Torridon, Glen Affric is day-trippable from Inverness. It's worth carrying on though and travelling as far as the public road goes in Glen Affric as this is where you'll find some of the best walks.
Glen Affric is full of natural pinewood, waterfalls, and the silence of really wild places. If you are anywhere near Inverness, this should be on the Scotland list of things to see.
26. Kintail
Another mountain area in the west that makes the list of the best landscapes in Scotland is Kintail. To get there you'll drive through Glen Shiel where you'll experience wild green slopes disappearing upwards into a grey rock which is really quite magical to see.
27. The Cuillin Hills of Skye
Many people say that the view across Loch Scavaig to the Cuillins is the most beautiful view in Scotland. You can't possibly pass up on the chance to see that, can you?
28. Ben Nevis
Towering 1,344m over neighbouring Fort William, the soaring peak of Ben Nevis is not only Scotland's highest point, but the highest mountain in the whole of the UK. This undoubtedly makes it one of the most impressive places to see in Scotland.
Hiking, climbing and scrambling up its steep face is one of Scotland's greatest challenges, but hardy hikers will be rewarded with some of the country's most spectacular views – stretching over the Grampian Mountains towards distant Glencoe and the Atlantic coast.
29. Shetland Islands
With chocolate-box villages as cute as the islands' native miniature ponies and an inimitable blend of Scottish and Nordic cultures, Scotland's Shetland Islands are one of the UK's most unique holiday destinations.
Stranded on the northernmost tip of the British Isles, the wild archipelago is famed for its unspoiled beaches, diverse wildlife and archaeological sites. The best time to visit is in January when the islands host Up Helly Aa, a fire festival that pays homage to their Viking heritage.
30. Orkney Islands
Don't want to sail all the way out to the Shetlands? Head to the Orkney Islands instead, drifting just off the north coast of Scotland. The miles of rocky coastline is teeming with wildlife and whether you choose to hike, cycle or sail, you'll have the chance to spot puffin and seal colonies, giant Arctic seabirds and even dolphins.
31. The Borders
With its expanse of rolling pastures and remote farmhouses dotted along the borderline of England and Scotland, the aptly named Borders region makes the perfect introduction to Scottish soil.
Follow the trail of Scotland's long battle for independence with England as you take in the historic border towns, watch the famous horse parades of the Coldstream Guards and visit the exquisite Melrose Abbey.
32. Lochan na h-Achlaise
A small loch, or lochan, Lochan na h-Achlaise is a much-photographed beauty spot and one of the most beautiful lakes in Scotland. Set on the wild and rural Rannoch Moor, this lochan is surrounded by Black Mount – an imposing snow-capped mountain range. Rannoch Moor is a wet and boggy landscape, so suitable footwear is a must.
Another great way to see this part of Scotland is by train – the West Highland Railway runs between Glasgow and Fort William, and has previously been voted the top rail journey in the world.
33. Loch Shiel
Not far from Fort William, Loch Shiel has much natural and historical importance. It recently gained fame by doubling as Black Lake in the Harry Potter films and it one of Scotland's largest freshwater lochs. Taking a guided cruise on the water is one of the best ways to explore the lake and you'll likely spot red deer and golden eagle!
Much like Loch Ness, Shiel has its own monster inhabitant legend – at 70 feet long, the three-humped 'Seilag' apparently patrols the depths of the loch and has been seen multiple times since the late 1800s.
34. Loch Maree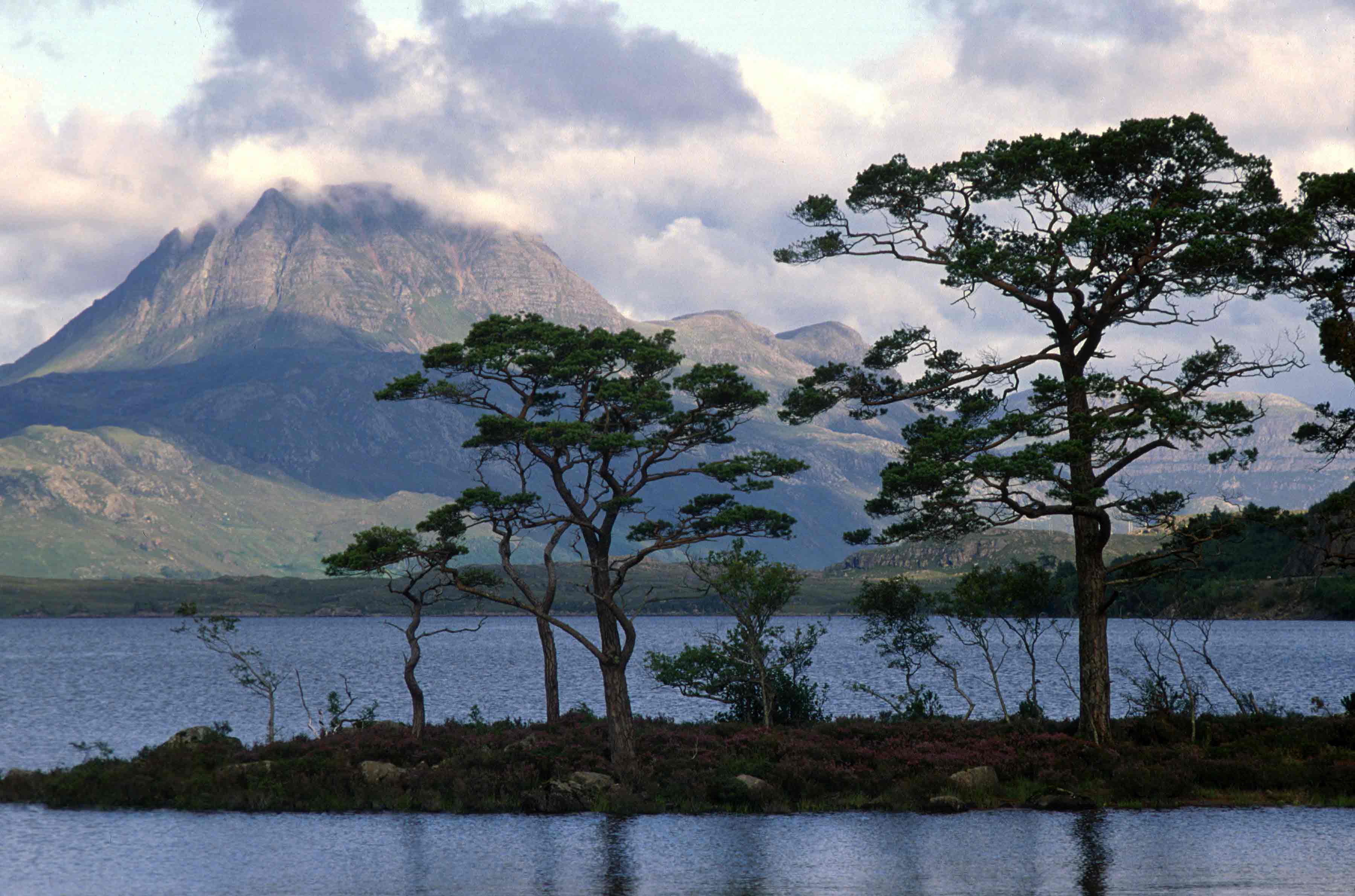 The beautiful Loch Maree has a series of small islands at its centre – around forty wooded islands and islets – one of which (Isle Maree) still has the remains of an ancient chapel and graveyard, dating back to the 8th century.
Once thought to cure lunacy, the loch's spiritual history is clearly evident – all you need to do is explore Isle Maree and you'll come across a druid circle and an ancient Money Tree, where if the coin you offer stays embedded in the tree, your wish will be granted.
35. Edinburgh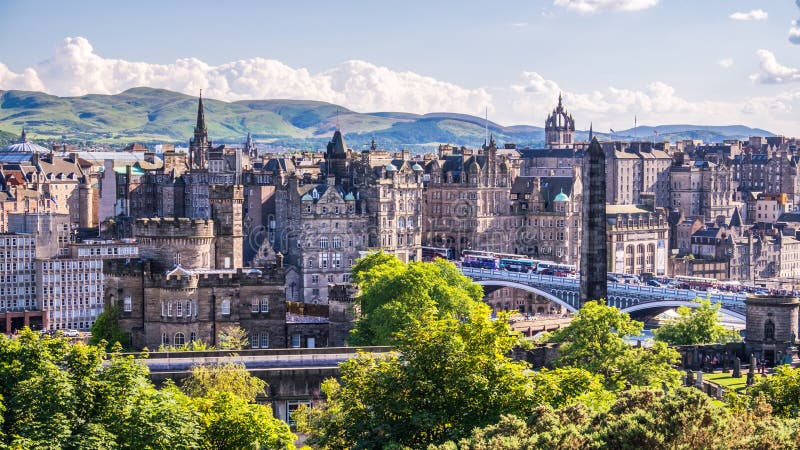 The beautiful city of Edinburgh couldn't possibly be missed off a list of most beautiful places in Scotland! Encircled by 7 hills, both the city's old and new towns are UNESCO World Heritage sites, with the famous Royal Mile framed by Edinburgh Castle and the splendid Holyrood Palace.
Lay out your picnic blanket on the banks of Arthur's Peak and watch the sunset over one of Europe's most undeniably picturesque city skylines.
36. Loch Ness
Scotland's most well-known lake, or loch, is an impressive 23 miles long. On its shores, you'll see picturesque villages, mountains and the ruins of Urquhart Castle. Look closely and you could be rewarded with a sight of the Loch Ness Monster!
37. Grey Mare's Tail
The fifth highest waterfall in the UK, Grey Mare's Tail, plummets down through a hanging valley from Loch Skeen to Moffat Water below. The waterfall is just one of the beautiful spots in the surrounding scenic nature reserve.