Revelstoke is an effortlessly cool mountain town towards eastern BC. It's a popular place to visit for Revelstoke Mountain Resort with the inbounds and endless heli-skiing and cat-skiing opportunities ranking as some of the best things to do in Revelstoke in winter.
However, Revelstoke in summer is just as good! There's hiking, mountain biking, lakes, and hot springs just waiting to be explored.
We've visited Revelstoke a number of times since moving to Canada in 2017 and there's still loads more for us to explore! If you're looking to plan a trip to Revelstoke, here are some of the best things to do in Revelstoke in summer!
About Revelstoke and How to get to Revelstoke
Revelstoke is growing in popularity with more and more people moving there in recent years and it's easy to see why. Officially there are between 7,000-8,000 full-time residents, but this just about doubles over winter.
On the banks of the Columbia River, the town of Revelstoke is in a river valley between the Monashee and Selkirk Mountain Ranges and the Rocky Mountains are just 100km to the east too.
You may hear locals and visitors refer to the town as "Revy", "The Stoke" or as being "RevelStoked".
What's the weather like in Revelstoke?
In the winter it can (and often does) get very, very cold. In the summer, temperatures are around 23-25°C so it's warm but not too warm. However, it can often get hotter with the increasing frequency of heatwaves across BC.
The climate here is wetter than in Kamloops/Kelowna and the Rocky Mountains, so even in the height of summer, you should be prepared to encounter rain.
How to Get to Revelstoke
Vancouver to Revelstoke takes around 6 hours driving along Highway 1 and the Coquihalla. The most common route takes you from Vancouver – Hope – Merritt – Kamloops – Revelstoke.
Perhaps surprisingly, Calgary to Revelstoke is actually quicker. From Calgary to Revelstoke it's about 4.5-hour drive.
If you're planning to fly to Revelstoke, you can fly into either Kamloops or Kelowna and rent a car from there, or take a shuttle from Kelowna to Revelstoke.
Best Summer Things to do in Revelstoke
While the list of things to do in Revelstoke is almost endless, here are some of the best summer activities in Revelstoke!
Do some of the Best Hiking in Revelstoke
There are many Revelstoke hikes to keep you entertained throughout the rather short summer hiking season. There's everything from easy walks along the river, to multi-day backpacking adventures in the Revelstoke backcountry and plenty in-between!
Some of the best Revelstoke hikes, including hikes in Mount Revelstoke National Park and nearby are:
Greenbelt Trail (easy)
Balsam Lake (easy)
Eva Lake, Revelstoke (moderate)
Mount Begbie (hard)
Mount Mackenzie (hard)
Hermit Meadows (hard)
Note: If you're hiking a trail within Mount Revelstoke National Park, you'll need a Parks Canada pass. You can buy these at the entry booths or online in advance. A day pass is $10.50 for adults.
Try Mountain Biking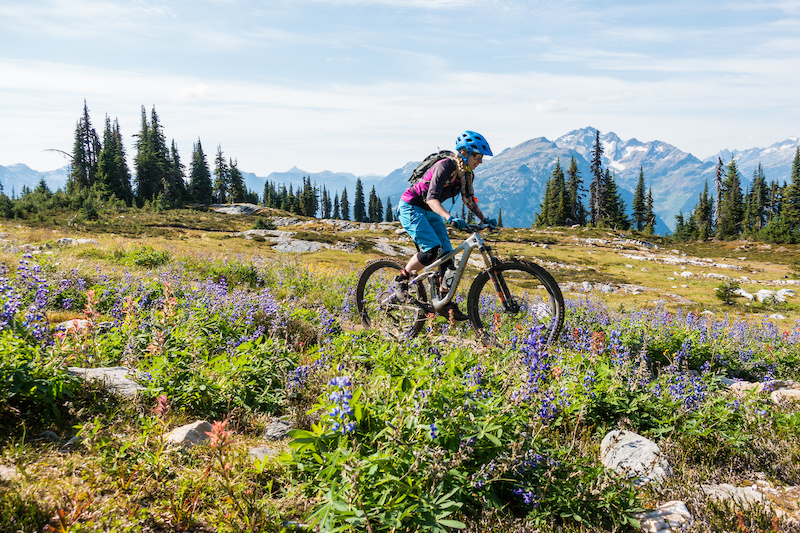 The locals of Revelstoke are pretty gnarly and if you visit Revelstoke in summer, you're bound to see more than a few people wandering around with crutches or slings due to accidents out on their bikes. Don't let this put you off though, as the mountain biking in Revelstoke is not to be missed!
You have many options when it comes to Revelstoke Mountain biking. You can pay to do downhill biking at Revelstoke Mountain Resort or explore some more x-country terrain and trails such as at Frisby Ridge. There are also easier trails out at Mount Macpherson which are just as fun.
Head to the Hot Springs in Revelstoke
There are hot springs near Revelstoke within easy driving distance of the town and they're one of the best things to do in Revelstoke in summer (especially on colder days).
Halfway Hot Springs: About 1.5 hours away from Revelstoke is Halfway River Hot Springs. They're run by BC Parks and are free to visit and there's a campground in the summer months These hot springs do get busy, so don't expect to get them to yourself. In the summer it's an 11km drive down a logging road, then a 1km hike to the springs themselves. You'll also need to get a short, free ferry as part of the journey.
Crazy Creek Resort: 30 minutes west of Revelstoke is Crazy Creek Resort with four pools varying in temperature that are open to the public. Entrance costs $17.95.
Halcyon Hot Springs: About an hour's drive from Revelstoke, Halcyon Hot Springs are set in a luxurious resort. To use them you must stay at the resort itself and it's not cheap.
Canyon Hot Springs: Canyong Hot Springs are the closest hot springs to Revelstoke (20 minute drive) They're also within a resort only this resort is much cheaper. You can also visit the hot spring without having to stay at the resort, entrance costs around $13.
Drive the Meadows in the Sky Parkway
The Meadows in the Sky Parkway in Mount Revelstoke National Park offers stunning views with very little effort. Time your trip right (late July-mid August) and you'll also get amazing wildflower scenes as you drive by.
Make time to stop at the pullouts off the road to get great photos of Revelstoke and the surrounding mountains and to soak up the fresh mountain air!
Visit the National Parks near Revelstoke
If you're staying in Revelstoke for more than a few days, you should definitely head out to Glacier National Park. Though it doesn't get a huge amount of attention there's a great variety of trails here and some stunning views to be found; especially if you're willing to put in a bit of effort.
Glacier National Park flanks the highway between Revelstoke and Golden (20-mins from Revie and 30-mins from Golden) and there are signs all over pointing you to various parts of the park. a visit to Glacier National Park is another must-do activity! Although not my personal favorite national park in Canada, there's still lots to explore!
The park is accessed by the trans-Canada highway (between Revelstoke and Golden) and all the hiking trails and campsites are located in parking lots just off the road.
Head up the Revelstoke Mountain Gondola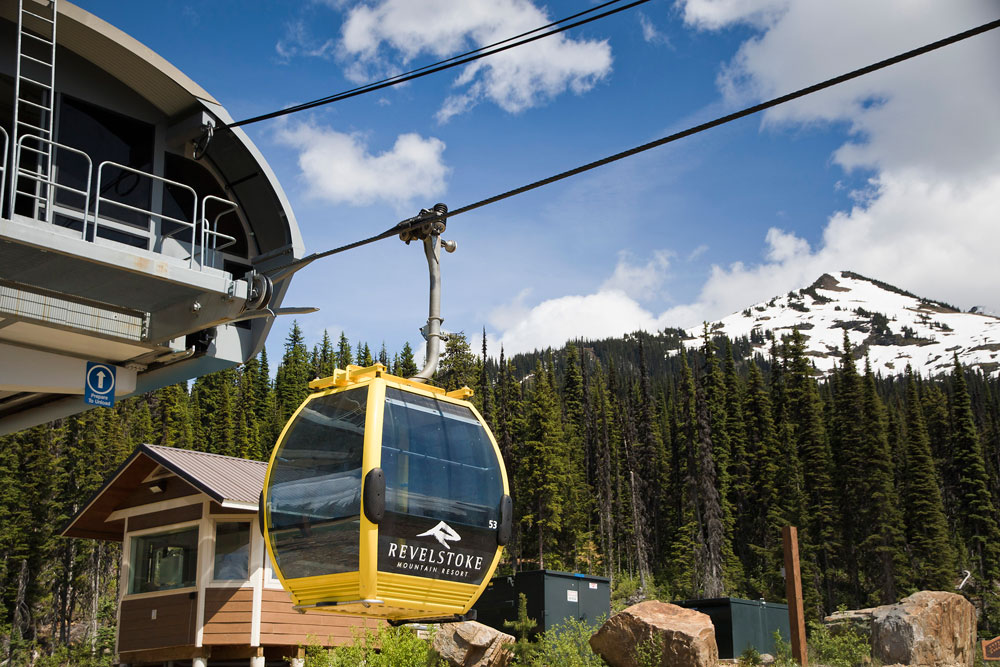 Revelstoke is famous for having the highest vertical drop of any ski resort in North America at around 1,713 m. It's one of the reasons it's a popular skiing and biking destination!
You can experience the views and the heights by taking the Revelstoke Mountain Resort Gondola to the top. Here you can do some hikes, or just soak up the views! The viewpoints immediately off the gondola are well signposted and the gondola itself gives you pretty great views too!
Ride the Revelstoke Mountain Coaster
The Revelstoke Mountain Coast opened in 2016 as the Pipe Mountain Coaster. It's at the top of the first half of the gondola and is undoubtedly the fastest way to get down the mountain!
You'll be strapped onto what's effectively a rollercoaster as you travel the 1.2km long track, reaching speeds of about 42km/h! There are a lot or twists and turns and it's great fun for all ages. And, don't worry, there are brakes too!
Tickets cost $25 for one ride, $49 after 5 pm for 2 rides, or you can get the Mount Revelstoke Resort adventure pass for $69 that combines entrance to multiple activities. This is one of the top Revelstoke attractions in summer.
Relax or Paddle on the Nearby Lakes

Revelstoke is surrounded by lakes, plus there's the river you can float down. Some of the best lakes near Revelstoke include Lake Revelstoke, Arrow Lakes, Three Valley Lake, and Williamson Lake as well as all the others you can hike to.
There are plenty of places in Revelstoke where you can rent kayaks, paddleboards, or canoes if you don't have your own.
For something even more relaxing, there's river floating. Tours cost $77 and include photos, jackets, and a guide to take you down in the raft!
Go Whitewater Rafting
If you're more into adrenaline-fuelled activities, you can go whitewater rafting in Revelstoke too! This is especially good fun at the beginning of summer when the water is in full force, but you can also do it later in the summer.
A half-day white water rafting experience costs around $130.
Explore Revelstoke's Enchanted Forest
The Enchanted Forest is 25-minutes west of Revelstoke and is home to BC's tallest treehouse. If you're visiting Revelstoke with kids, you'll need to stop by here! It's a magical place where you can climb the treehouse, paddle in a rowboat amongst the beavers, and admire cute little figurines from fairy and nursery rhymes. There's also a castle and 800-year old cedar trees.
Admission costs $14 for adults, $9 for children (3-15 years old).
Enjoy a Guerilla Gig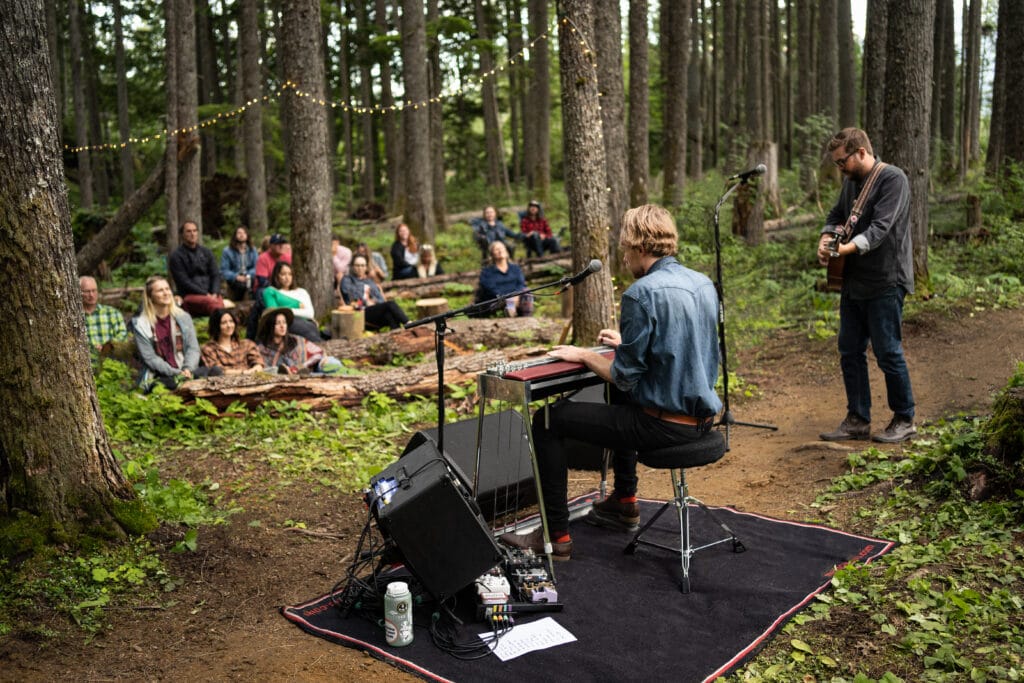 Guerrilla Gigs are a summer concert series of Canadian artists performing intimate shows in iconic outdoor locations around Revelstoke. Music styles include folk, bluegrass, rock, blues, alt-country, and more! Shows are usually twice a week in July and August from around 6 – 8 pm.
The location for each show is a secret! Ticket holders will be emailed on the day of the show and in previous years tickets sold out in a matter of seconds so you'll need to be quick!
Browse the Shops in Revelstoke
Though many of the best things to do in Revelstoke are outside of the town itself, that doesn't mean you should explore it! There are plenty of awesome outdoor shops and boutiques in Revelstoke.
If you're in Revelstoke in summer on a Saturday, stop by the Revelstoke Farmer's market in Grizzly Plaza downtown Revelstoke. You can stock up on some fresh ingredients for dinner and get some tasty souvenirs and gifts too!
The Best Revelstoke Restaurants
Whilst not exactly a foodie destination, there are plenty of great places to eat in Revelstoke and also to drink!
Revelstoke Breweries & Distilleries & Pubs
Monashee Spirits: Craft gin and super fun cocktails
Jones Distilling: Craft gin and vodka with a tasting. Has limited tasting room hours.
Mt Begbie Brewing: You can find Mt Begbie beers throughout BC, so why not visit the original tasting room? You can also get a tour or get growlers to go.
Rumpus Beer Company: One of the newer breweries in town with a fun atmosphere and great tasting, post-adventure beers.
Big Eddy Pub: Just across the river from town and a great option for a dink if you've come from the Mount Machperson area since it's just at the end of the trails. Oh, and it's Revelstoke so smudges of dirt or hiking clothes is almost a pre-requisite!
Cafes & Restaurants in Revelstoke
Here are some of my favourite restaurants and cafes if you're visiting Revelstoke this summer.
Taco Club: A great option if you like Mexican food. Huge burritos, great tacos and margaritas too!
La Baguette: Should be your go-to for breakfast & lunch sandwiches. There are two locations, one up at the resort, and one in town. Will fuel you up for adventure!
Dose CoffeeWe love Dose Coffee (and so does half of town). Their flatwhite is really good and they do good breakfast rolls too.
Craft Bierhaus: Great for comfort food such as mac and cheese.
Chubby Funsters: Classic Canadian pub food with cocktails and beer – can't go too wrong!
Where to Stay in Revelstoke
There are plenty of places to stay in Revelstoke depending on what sort of Revelstoke accommodation you're looking for.
Camping in Revelstoke
When we've visited Revelstoke in the summer, we've usually camped. On our last trip, we camped at Mount Macpherson Recreation Site. The facilities here are basic (just pit toilets, no hookups), but there were fantastic views of Mount Revelstoke and Mount Begbie just behind us.
You can also camp within Mount Revelstoke National Park at Snowforest Campground and there are plenty of provincial parks to camp at too. This Revelstoke camping post has loads of great information about camping near Revelstoke.
Revelstoke Hotels
You can also find many different hotels in Revelstoke. Below are some of the more budget-friendly options for accommodation in Revelstoke, but still great, options!
Stoke Hotel: In the past, we've stayed at Stoke Hotel which was a good price and had everything we needed for a comfortable stay.
Basecamp Resorts: A little more luxurious, new accommodation with great facilities.
Swiss Chalet Motel: In the heart of Revelstoke, this property provides free WiFi, free parking and free passes to the local aquatic centre.