This post may contain affiliate links. This means that if you click an affiliate link and buy something, that website will give me a tiny bit of money to say thanks for sending you to them. There is NO extra cost to you at all.
Since we moved to Vancouver last summer I've been desperate to take a road trip to Banff and Jasper in the Rocky Mountains. How could you not be when you see how beautiful they are? This August we took a week long road trip to Banff and Jasper from Vancouver and (despite the smoke in Banff) absolutely loved it!
If you live in Vancouver or are visiting Canada and are planning a road trip to Banff and Jasper starting and/or ending in Vancouver then here is an itinerary a 7 day road trip to the Canadian Rockies.
7 Day road trip to Banff & Jasper from Vancouver
This road trip itinerary from Vancouver to Banff and Jasper can be done as a one way trip or two ways. We went from Vancouver to Banff, Jasper & Yoho and back in 8 days. However, if you're just visiting Canada are are road tripping from Vancouver to Calgary or Calgary to Vancouver.
You can definitely make this road trip longer, but I wouldn't recommend making it shorter. There are some suggestions towards the end of this post on ways to make the road trip longer to 2 or 3 weeks.
Road trip to Banff, Jasper and Yoho National Park from Vancouver map
Below is a map with the places, hikes and attractions I recommend on this 7 day road trip. This is far from everything there is do do, but it's what we did on our road trip to Banff, Jasper and Yoho from Vancouver.
How to travel in the Rockies
The easiest way to travel the Canadian Rockies is by camper van. Not only does this mean you can save a tonne of your accommodation (since you can camp in this and not have to stay in hotels), but it's just a fun way to travel. I love being able to pull up anywhere in our van, Elvis, and make a cup of tea or enjoy lunch with a view.
If you'd prefer to stay in hotels or are happy to tent camp then you can hire a smaller car. Rentalcars.com is a great way to search for the best deal on car hire around the world so I'd suggest starting there.
You can usually pick up and drop off your rental car in different cities. So, if you're only doing this Canadian Rockies road trip in one direction then make sure to look for that option.
National Park entrance fee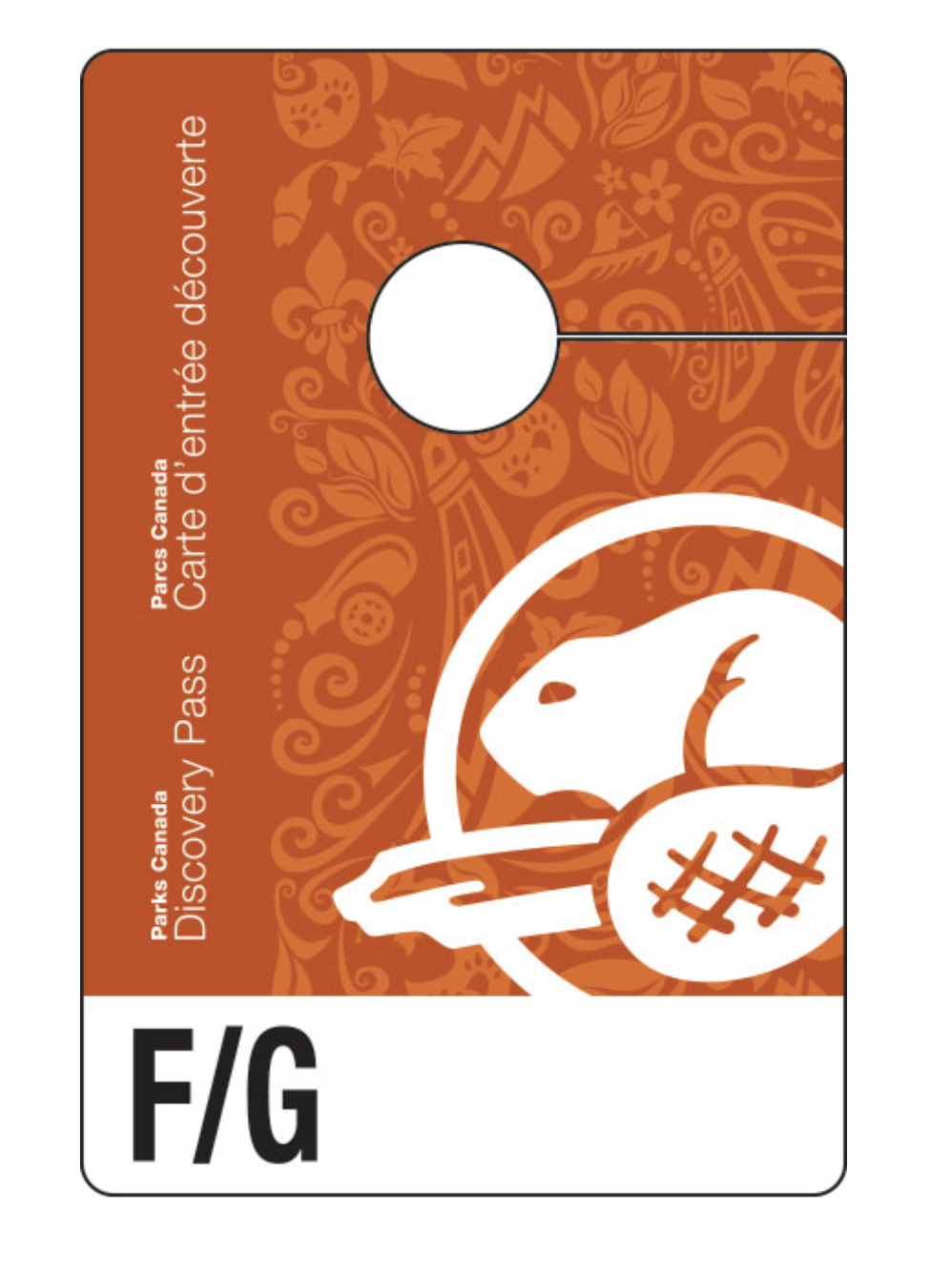 You need to pay for every day you spend in a National Park. You'll pass a booth upon entering Jasper if you follow this itinerary. If you enter from a different way you can purchase a pass at a visitors' centre. You must display this on your dashboard at all times.
If you're spending 7 days in the National Parks and there are 2 or more of you then the best deal is to get the Group Parks Pass for $136.40.
Where to stay in Banff and Jasper
Hotels in Banff and Jasper are EXPENSIVE. Especially during the summer months when, let's face it, is probably when you're going to want to go since the beautiful aqua lakes are covered under snow in winter and it's bloody freezing.
I've listed a few suggestions for each stage of the journey below for camping, budget, mid-range and luxury options.
Hotels & Hostels in Banff & Jasper
Hostels are your best best it you're planning a trip to the Canadian Rockies on a budget. Even then they're not the cheapest and I don't know about you but I don't really fancy staying in a 28 person dormitory… I guess you're not going to be spending too much time inside though!
If you do want to stay in hotels while you're road tripping through Banff and Jasper then check out Booking.com. They're my go to site whenever I'm beginning my hotel search for an upcoming trip.
To find cheaper hotels and hostels, I'd recommending widening your search to include towns outside of the National Parks. This will mean you're driving more in the morning and evenings but it might help you cut costs a little! Some suggestions are Golden in BC and Canmore just outside of Banff.
Camping in Banff and Jasper
Campsites in Banff and Jasper fill up super, super quick. Canadians love to camp and so do many people visiting these National Parks. If you're visiting in the summer months (June – August) then make sure you plan your trip about 3 months in advance to secure a camping spot.
You may get lucky and find a camping place at some campsites but usually everything will be booked already, especially over weekends.
Overflow camping in Banff and Jasper
Fortunately there are other camping options in Banff and Jasper when the campsites are fully booked.
Banff, Jasper and the Ice Fields Parkway have overflow campsites. They open only when the other campsites are full. At these you are permitted to sleep inside your vehicle. These are usually just carparks and so tents are not allowed with the exception of the Snaring Overflow in Jasper.
Please note: It is illegal to sleep overnight in your vehicle or camp outside of a designated camping spot. You will be asked to move and/or fined if found doing this. This is for your own safety, the safety of the wildlife and the protection of the parks. You might be responsible and follow Leave No Trace Principles but that doesn't mean everyone does. 
Itinerary for a 7 day road trip to Banff & Jasper from Vancouver
Vancouver to Wells Gray Provincial Park
Wells Gray Provincial Park has been on my radar for quite a while. It's known for its waterfalls or which there are 39 named (and plenty that aren't!). It's 5,250 square kilometres of alpine wilderness created by volcanoes and carved by glaciers.
We stopped by for just a few hours to check out two of the most well known waterfalls; Helmecken and Spahats. These are both easy to drive to and require just a short walk from the parking lots.
Directions: From Vancouver take Hwy 1/Trans Canada to Hope and then switch to Route 5 North to Clearwater via Kamloops.
Where to stay in Wells Gray Provincial Park
Wells Gray to Jasper
It's time to hit your first National Park of the trip: Jasper! On the journey from Wells Gray to Jasper you'll pass the border BC and Alberta and you'll also need to remember to put your clocks one hour forward.
On the way to Jasper you'll also pass through Mt Robson Provincial Park. We ended up driving through here in the dark so missed out on seeing Mt Robson (BC's highest peak) but if you're spending a little longer doing your road trip you might want to spend a day or two here.
Jasper Highlights
There are plenty of hikes and things to see and do in Jasper. I have a full post about everything we did in Jasper National Park and a few more additional suggestions here. However these are my top three suggestions of things to do on a road trip to Jasper.
Pyramid Lake
We loved Pyramid Lake and the backdrop of Pyramid Mountain. Go here early in the morning and take a stroll, hire a canoe or kayak if you plan to stay longer.
The Miette Hot Springs
The Miette Hot Springs are a little bit more like a swimming pool than these hot springs in BC but they're a great place to relax after a busy day of exploring. I'd recommend getting there mid afternoon as by late afternoon/early evening there was a queue outside to get in.
There are two hot pools and then a couple of cold pools too. Towels and swimsuits can be rented there.
Canoeing/Kayaking on Maligne Lake
Maligne Lake is pretty famous. There's plenty of hiking to be done around the lake or you can hire a canoe or kayak and explore from the water.
If you're really keen then plan a multi-day kayaking trip down to Sprit Island and back. Just bear in mind you'll have to book this campsite about 3 months in advance.
We took our Intex Challenger Kayaks out on the lake (they're a total steal at just $100, cheaper than renting one!) and kayak for a few hours.
Where to stay in Jasper
Jasper to Icefields Parkway
The Icefields Parkway has to be one of the most scenic drives in the world. It's beautiful as you're flanked by mountains on either side, lakes, glaciers and forest. Take your time and don't rush this drive. You'll want at least two days to explore this 232km stretch of road between Jasper and Lake Louise.
There are a lot of places to stop along the way but here are my three highlights for your Icefields Parkway road trip.
Top things to do on the Icefields Parkway
The Athabasca Glacier
The Athabasca Glacier is probably something you've heard about before your road trip to Banff and Jasper. This massive glacier is still easy to see although it's receded a lot over the years. Thom visited around 10 years ago and says there's a noticeable difference.
Peyto Lake
Chances are you've seen plenty of photos of this lake. And yes, it really is that blue! The car park is always super busy here but you should be able to find a space somewhere.
From there is just a quick 10 minute walk on a gentle incline until you get to the viewing point for the lake.
Athabasca Falls
There are many waterfalls in Banff, Jasper and Yoho National Parks but the Athaasca Falls are up there with the most impressive.
Where to stay along the Icefields Parkway
There isn't a whole lot of accommodation choice along the Icefields Parkway which is why camping, or hiring a camper van is such a good idea.
Lake Louise
The Icefields Parkway finishes up in Lake Louise which was incredibly busy when we visited in early August. As the woman at the tourism office said it's the place that's on all the brochures for The Rockies and it's a popular entrance point to Banff.
If you're visiting in the summer there are a few things you'll need to know to make sure you have an enjoyable experience despite the insane amount of people and traffic. Take a look at this post to find out.
Despite how busy it is, the surrounding areas and the lake of Lake Louise can't be missed.
Lake Louise to Banff then Yoho or Lake Louise and Yoho to Banff?
You'll notice that Yoho National Park and Lake Louise are super close to each other (about 10 minute drive). Yoho National Park is in British Columbia and Lake Louise forms part of Banff in Alberta.
It's up to you whether you decide to spend longer in Lake Louise and combine the below suggestions with those later on in this post with Yoho.
We crossed the border during our first day in Lake Louise to do a hike in Yoho. Then we spent a day exploring Yoho on our way back to Vancouver after we'd been to Banff. The choice is yours!
Best things to do in Lake Louise
Visit Moraine Lake
Despite the fact we had to wake up at 5.30am in order to get a parking space at Moraine Lake (and before they close the road to all traffic other than the shuttle bus), Moraine Lake was totally worth it. The light at sunrise catches the top of the mountains and reflects in the water which is very pretty.
But perhaps the best thing about this was watching some guy try and cross the log pile too fast and falling splat on his face several times. He was fine but it was funny. Take your time and realise that the reason there is a queue to cross over is that there are definitely easier logs to cross than others!
See Lake Louise
Lake Louise is another gorgeous Lake than is flanked by the Fairmont Hotel and mountains. You can take a canoe out on the lake or just admire it from the shorelines.
If you're visiting in summer be aware that the carpark is usually full by 8am.
Do some hikes around Lake Louise
Personally I think the best way to see Lake Louise is to get up high! There are many popular hikes in this area with the busiest being the hike to the Agnes Lake Tea House. If you do this hike then do it early! Not only will you avoid all the crowds on the trail but you're also more likely to get a seat at the Tea House.
From here there are ways to extend your hike. You could take the Plain of the 6 Glaciers, climb up to Little and Big Beehive, or do a scramble to the top of Devil's Thumb which is what we opted for.
Where to stay in Lake Louise
Lake Louise to Banff
After your stay in Lake Louise it's just a shortish drive down to Banff. There are two drives you can take down to Banff, there's the TransCanada highway, or the more picturesque Bow Valley Parkway.
I'd recommend doing the Bow Valley Parkway at least one way. Even though it was super smokey in Banff when we visited and we pretty much couldn't see anything, it's just a nicer, calmer road to drive.
The Bow Valley Parkway is closed from March 1st to June 25th between 8 p.m. and 8 a.m. This is to ensure the area remains a safe and good environment for the wildlife there.
Best things to do in Banff
Visit Johnston Canyon
This canyon was absolutely packed when we visited. I've never had to queue up for 20 minutes to get a glimpse of a waterfall (and I hope I never have to again). If you want to visit the canyon then be prepared for it to be super busy, or go early or late to get fewer crowds.
Having said that the canyon is a pretty area and the lower falls in particular were a great colour.
Visit the lakes
There are plenty of lakes in Banff. They might not be the same aqua blue as Lake Louise or Peyto Lake, but they're pretty nonetheless. We spent a relaxing few hours on the shores of Lake Minnewanka and took the kayaks out on Two Jack Lake.
Take the cable car
This is something we didn't do since the mountains were covered in smoke and there wouldn't have been a view. Whenever we do return to (a hopefully smoke free) Banff this will be on our list!
Where to stay in Banff
Banff National Park to Yoho National Park
Yoho National Park was up there with Jasper for my favourite part of our week road trip in the Canadian Rockies. It's definitely somewhere I'm planning to visit again. It's not a huge park but it's full of peaks to tackle (we managed to tick off one!); 28 of them are over 3 000 metres in height!
Best things to do in Yoho National Park
Takakkaw Falls
Takakkaw Falls is a about 15km off the main road in Yoho National Park. Its highest point is 380 metres  which makes it the 2nd tallest waterfall in Canada. You can follow the path to near the base of the waterfall and enjoy a cooling spray too.
Climb Paget Peak
This was the hike we did after we arrived in Lake Louise and found out there wasn't a hope in hell of getting a parking spot for the rest of the day.
So off we drove to Yoho (about 15 minutes) and took on Paget Peak!
There's a fire lookout about 1 hour into this hike but the real fun comes from when you tackle scramble to the peak. Don't be fooled by the false peak, you'll be climbing for at least 1.5 hours more from the fire outlook!
Emerald Lake
Another insta-famous spot in the Canadian Rockies is Emerald Lake. Again, this is a super busy spot but if you go for a walk around the lake then you'll escape most of the crowds.
Where to stay in Yoho
Accommodation in Yoho is pretty scare. Given that it's so close to Lake Louise you might want to base yourself there or in Golden.
Yoho National Park to Vancouver
Upon leaving Yoho National Park it's a pretty long drive back to Vancouver (about 8 hours). You just take the BC-5 S and Trans-Canada Hwy/BC-1 W all the way back!
If you're looking for a way to break up the journey take a look below.
Where to stop between Yoho National Park and Vancouver
Glacier National Park
You'll pass through Glacier National Park on the drive home. Again, we couldn't see much but I'm sure it's beautiful! It has deep valleys, ancient forests and alpine meadows to explore.
Check out the Giant Cedars Boardwalk and Rogers Pass.
Mt. Revelstoke National Park
We headed to Revelstoke Mountain for our Christmas ski trip last year but it's a whole different place come summer. Mount Revelstoke is the only mountain in the national park system that you can summit just a short walk from your car! That's an easy peak to bag.
The Meadows in the Sky Parkway looks beautiful too!
Kamloops
Kamloops is a hikers dream. There are trails for every level and the same goes for mountain biking. If you fancy some lake time then head to one of the lakes nearby and enjoy swimming, kayaking, SUP boarding, waterskiing, or wake boarding.
Hope, Chilliwack & The Fraser Valley
The Fraser Valley is a great place to stop either on the way to the Canadian Rockies or the way back. I've visited various places there over the year and a bit we've lived in Vancouver. Here are the places I'd recommend stopping.
Resources that'll help with your road trip to Banff and Jasper from Vancouver
GasBuddy – great for finding the cheapest gas. Fill up in Alberta before heading back into BC as it's so much cheaper!
RentalCars.com for your get around in the Rockies
Campsites in Banff, Jasper & Yoho: Where you can camp in these National Parks
Skyscanner: Get your cheap flights to Vancouver, Calgary or Edmonton
Useful guides for planning your Canadian Rockies road trip
Other Banff, Jasper & Yoho National Parks posts