When it comes to picking delicious restaurants on Main Street, Vancouver, there's no shortage of places to go.
Whatever cuisine you're looking for you'll find it here and nearby. Some of Canada's Best Restaurants can be found here as well as delicious breweries.
Besides the fun things to do on Main Street Vancouver, there are a tonne of great places to eat and bars to drink at or catch up with friends at. It's one of the coolest places in the city and has a hugely diverse range of options for you to choose from.
Looking for more things to do in Vancouver and nearby? Check out my Vancouver travel guides which are full of information on the best things to do in Vancouver, the best Vancouver restaurants, and detailed guides for each of the main neighborhoods.
Best Restaurants on Main Street Vancouver
Hungry? You will be after taking through this list of restaurants on Main Street!
Eat and Anh and Chi
Anh and Chi is an award-winning Vietnamese restaurant with a cute interior. It gets super busy so I strongly recommend making a reservation.
They're well known for their Chả Giò Chay spring rolls and Vietnamese crepe but whatever you get is likely to be extremely delicious!
Location: 3388 Main Street
Published on Main
Published on Main was the winner of Canada's Best Restaurant 2022 and well-deserving too! We visited here for their tasting menu for my birthday dinner and everything was absolutely delicious.
The menu highlights locally sourced produce and so changes with the season. If you're not opting for the tasting menu then make sure you get whatever duck dish there is as it's delicious, and their chocolate panna cotta is often talked about by past diners!
Location: 3593 Main Street
Dock Lunch
Dock Lunch is a super cool spot in an old apartment so it'll feel like you're dining in someone's front room. The restaurant is well known for its Sunday brunches and Saturday dinners. It's a small space so make sure you book to avoid missing out!
Location: 152 East 11th Avenue
The Acorn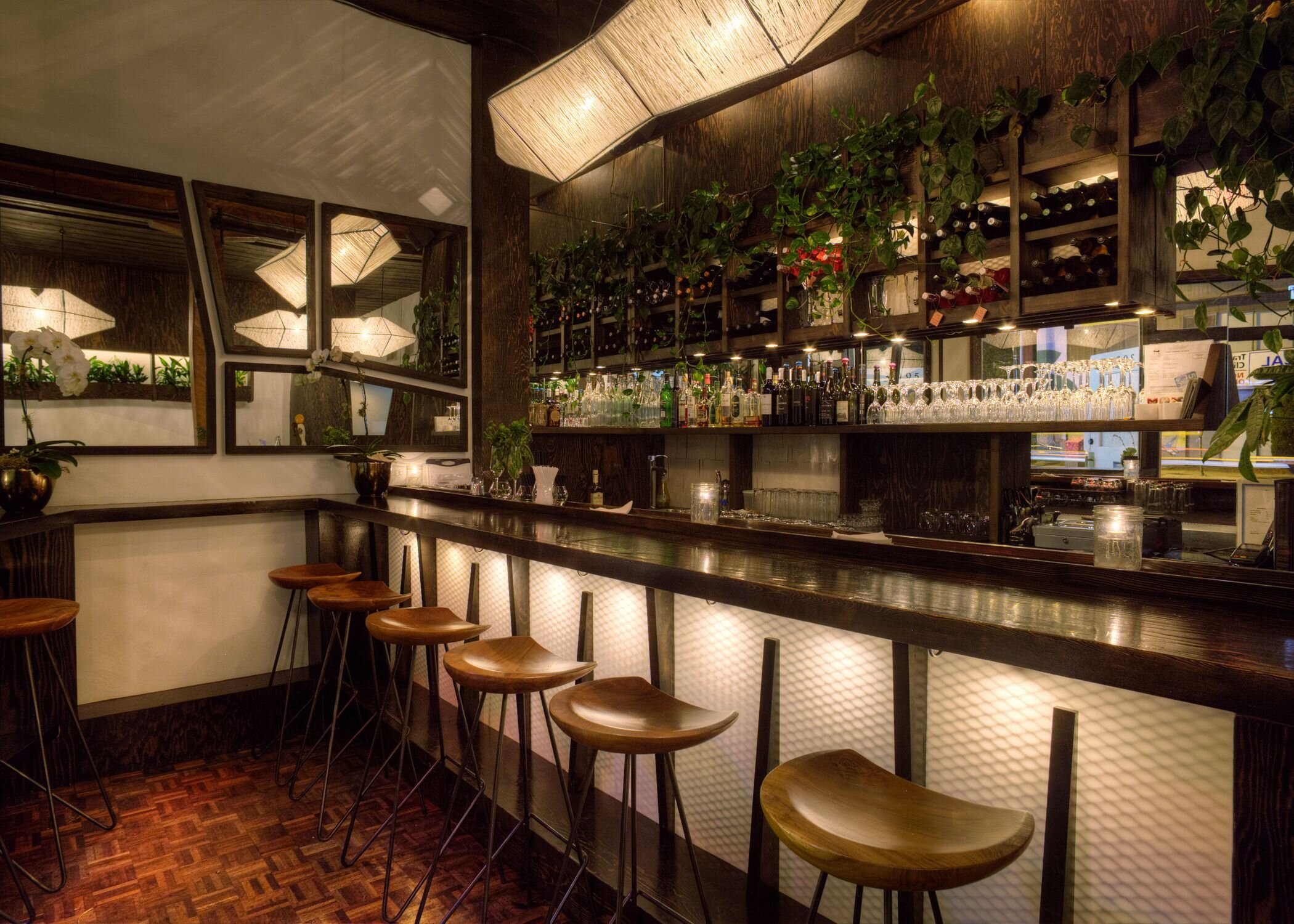 The Acorn is one of the best vegetarian and vegan-friendly restaurants in Vancouver and has won several awards over the years.
You can expect creative meals from locally sourced ingredients such as beer battered halloumi, and their kale salad with cheese and croutons.
Location: 3995 Main Street
MeeT on Main
MeeT is a vegetarian and vegan restaurant that does delicious comfort food. You can find burgers, brunches, breakfasts and more on the menu. This Main Street food spot is all meat-free and totally delicious!
Savio Vulpe
For Italian restaurants near Main Street, check out Savio Vulpe. Another award-winning restaurant, Savio Vulpe is well known for its handmade pasta and food made over a wood-fired grill and rotisserie.
If you can't decide what to get, go 'Alla Famiglia' and your waiter will decide! They'll ask you about the types of food you like and any allergies and simply bring your food to your table to taste. Don't like something? You can get another dish to replace it.
Chickpea Restaurant
There's really no shortage of great vegan restaurants in Vancouver and one of the best is Chickpea on Main.
The restaurant revolves around the humble chickpea and serves dishes including hummus, falafel, chickpea fries and more. It makes a great lunch option or take-out for a picnic!
Location: 4298 Main Street
Como Taperia
Como Taperia is an awesome tapas restaurant on Main Street.
They make everything to order and even use custom tapas cases imported from Barcelona. Inspired by classic tapas dishes but with a playful twist, it's a fun and delicious place to go for dinner on Main Street.
They also do paella events which can't be missed!
Location: 201 E 7th Avenue
Long's Noodle House
Long's Noodle House is a delicious Chinese restaurant on Main Street. The restaurant serves Shanghainese food at good prices and with a delicious taste.
It's one of the best places to go in Mount Pleasant for Shanghai dumplings and their drunken chicken where the chicken is soaked in a tasty rice wine making it ever so delicious.
It's pretty basic inside, but you're here for the food, not the interior design!
Location: 4853 Main Street
Sula Indian
Commonly regarded as the best Indian restaurant in Vancouver by Brits, Sula Indian is the place to go on Main Street if you're craving Indian food.
Sula serves exotic Indian food from different regions of south and North India prepared using aromatic spices ground in-house and combined with fresh herbs.
There are all the classics such as butter chicken, tika masala, and kormas as well as things you may not have come across before. If you're looking for Indian food in Vancouver, this is one of the best restaurants Main Street has for that.
Location: 4172 Main Street
Say Mercy!
Say Mercy! combine American BBQ with Italian cuisine which is something I've never come across before!
Let Jesus Take the Wheel and enjoy the Chef's guided tour through a curated experience that he feels best represents the menu, while you enjoy 5 courses, plated to share and brought out to you from the kitchen instead of trying to choose what you want off the menu yourself.
Location: 4298 Fraser Street
Sal y Limón
One of the best Mexican restaurants on Main Street is Sal y Limón which is right next to another on this list, Savio Vulpe.
Sal y Limon was created by 4 food enthusiasts who wanted to bring authentic Mexican food to Vancouver.
You'll find delicious tacos, burritos, chimichangas and kids' meals too for smaller stomachs!
Grano Pizzeria
For vegan pizza on Main Street, you should head to Grano Pizzeria. Here you'll find delicious pizzas with plant-based meats and cheese. They also have gluten-free pizza options too.
Location: 3240 Main Street
Best Bars on Main Street Vancouver
There are a lot of great bars on Main Street in Vancouver as well as so many breweries. Here's my pick for some of the best.
Vin Van
VinVan is a super cool pop-up wine bar that holds regular wine evenings in various locations across the city.
Besides the wine bars, they hold super clubs and Sunday Roasts! It's one of the best things to do in Vancouver for sure and if you're a Brit missing Sunday roasts, this is one of the best main street Vancouver restaurants to go.
Location: Various locations throughout the city.
Shameful Tiki Room
The Shameful Tiki Room is a popular cocktail bar in Vancouver and its Main Street location is a great place to go for some drinks with friends.
The decor has been imported from all over the world with puffer fish lamps, Tiki carvings and tapas cloths. You could walk into a serenade from a surf band or a ukelele player, who knows?!
Location: 4362 Main Street
33 Acres Brewing Company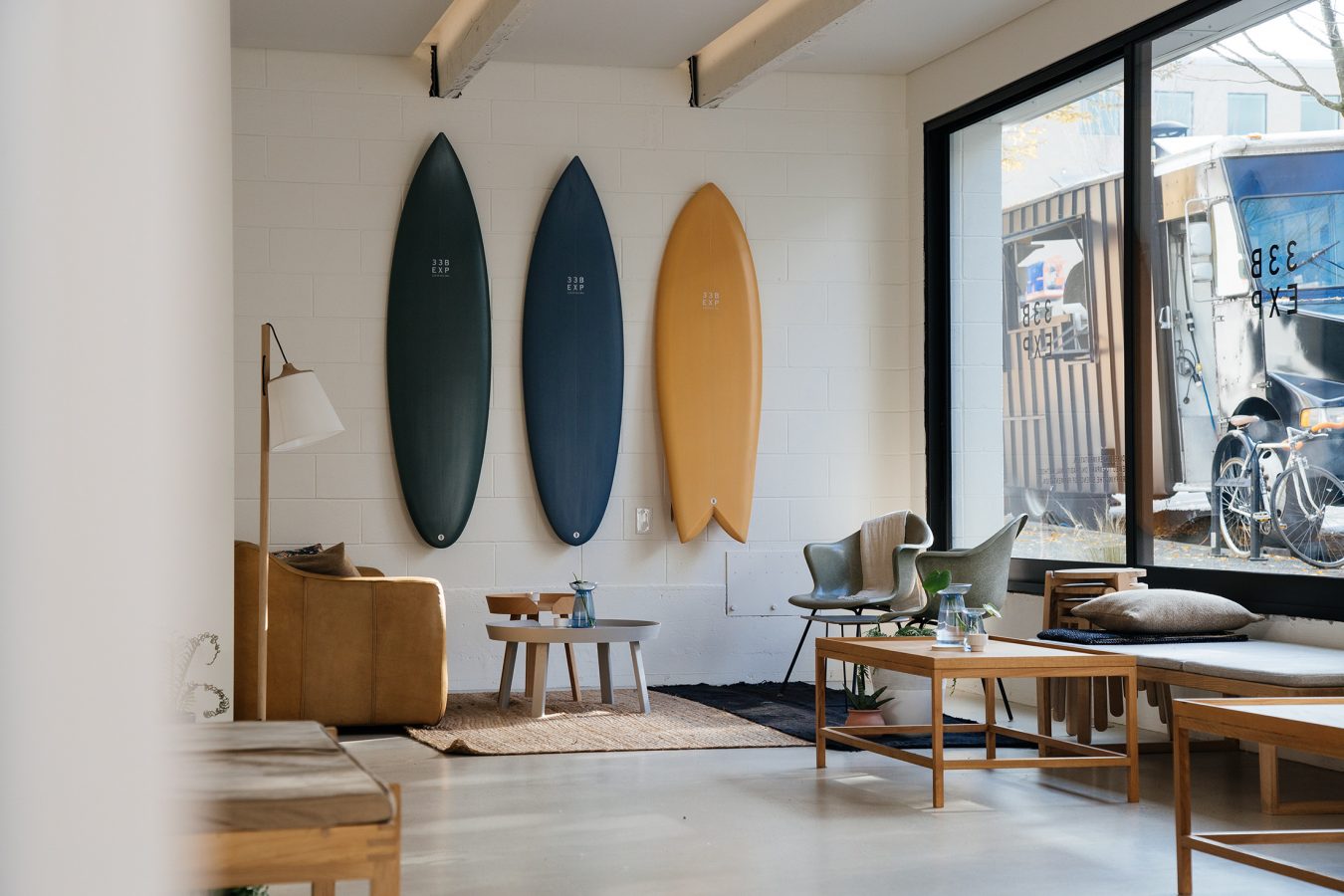 33 Acres do some of my favorite Vancouver beers and I love their branding.
Their brewery and cafe area not only does great brunch and lunches but also has an experimental beer section where you can try beer you won't find on the shelves.
There's usually a pizza van on the road outside too so you can enjoy some pizza while sipping some great beer!
The only difficulty here is getting a seat as it's one of the most popular Main Street bars (for a reason!).
Location: 15 West 8th Avenue
Main Street Brewing
Main Street Brewing has a fairly large taproom, and a patio and serves food. They have their regular beers and also a seasonal, rotating tap selection.
Get a flight to enjoy a taste of several different beers.
Location: 261 East 7th Avenue
Brassneck Brewing
Just around the corner from Main Street Brewing is Brassneck Brewing which has a cool wooden interior and is one of my favorite Main St bars.
It gets busy here and for good reason, since they serve some great beers!
There are usually around 12 different taps pouring anything from hazy IPAs to lagers & pilsners, fruity tart brews, barrel-aged beers, farmhouse ales, dark ales, light ales, and more. Pretty much something for everyone.
They also do snacks from their sister restaurant The Magnet which are made especially to go with beer!
Location: 2148 Main Street
Final thoughts on the best Main Street restaurants Vancouver
These restaurants Main Street offers include some of the best restaurants in Vancouver including those that are award winning such as the Main St restaurants of Published on Main.
If you're staying in Vancouver or live in the city and are looking for more great Vancouver restaurants such as these places to get food on Main Street, be sure to check out my other Vancouver restaurant guides.
I've got a guide to where to eat in Yaletown, the best food in Granville Island, the best Gastown Vancouver restaurants, and the best restaurants in Kitsilano.
Last Updated on August 21, 2023 by Hannah
Hannah started That Adventurer after graduating back in 2013 and has documented all of her adventures since then. From backpacking South America to city breaks in Europe, a 3 month road trip across the USA in a self-converted van and 6 years living in Canada, you'll find posts on all of this.
Hannah specialises in active travel and on That Adventurer you'll find hiking, walking, biking, skiing and all sorts of active travel guides to allow you to see a destination in an adventurous way.
Now back in Europe, you'll find new guides as Hannah and her husband spend the next year 'digital nomading' from Norway to Portugal, Switzerland to Scotland and places in between.